Discover our MES software suite: Qual@xy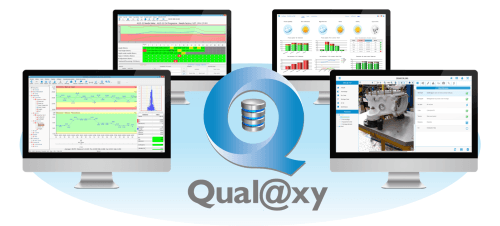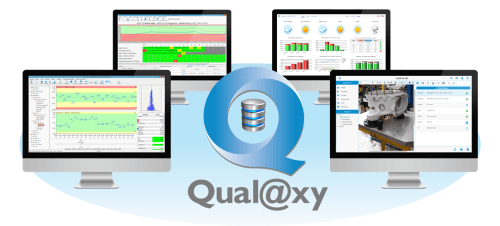 Software editor for over 26 years, Infodream specializes in quality control software. We cover the following areas:
Shop floor data collection and SPC (Statistical Process Control)

Statistical analysis and defect mapping

Supplier quality management

Performance and conformance reporting

Interactive operator work instructions

Full manufacturing traceability

Productivity analysis
By combining our software, project services and years of experience, our solutions enable continuous quality improvement, reduction of non-compliance and cost reduction.
Our clients
Infodream have many prestigious clients across different manufacturing sectors.
The nature of the businesses can be very different, each having unique requirements, characteristics and issues to overcome.
Our key strategy has always been to form close partnerships with our clients and this has enabled us to continuously develop our products to meet the needs of a every changing modern manufacturing environment.
Select your industries:
Aerospace
Automotive
Watch making
Life sciences
Electronics
Other industries
"I was instantly attracted by the end user simplicity and easy implementation of Check'n Go."
"SPC Vision has enabled us to make a great leap forward in terms of defect prevention. Reducing our waste is one of the many results since the implementation of SPC Vision software at MacoPharma."
"We can now look forward to increased efficiency, and a huge saving in our time – which, put simply – is priceless."
"SPC Vision is an intuitive application for everyone. Both stable and scalable to ensure our Statistical Process Control."
"The combination of two programs (Check'n Go and SPC Vision) provide strong leadership for the rigorous monitoring required at our production facilities."
"SPC Vision has enabled both a large number of measurement and inspection stages to be removed and empowered the operators to achieve consistently high standards. It has really helped us achieve standard times and is already improving our profitability."
Improve Quality
Reduce non conformance
Reduce manufacturing costs
Process Planning and Execution on the Shop Floor Is your manufacturing process really clear for operators? How can you ensure operators follow the correct manufacturing process? Standardise your shop floor working methods and improve quality [...]
Infodream is leaving the American Dream Find Infodream in  Air & Cosmos magazine N°2506 (p.34)