(2/3) Business recovery: some rules for quality control
Quality indicators: 5 ideas for making the best use of them at the moment.
Managing production through quality is a very powerful tool during the serial life of the product. But even when this is degraded, it is still possible to take advantage of the statistical indicators monitored.
First of all, in order to allow a pertinent reading of the results, it will be necessary to look at the relative, and not absolute, values of the indicators. In other words, consider their % value within a defined time horizon. Indeed, it would obviously have neither sense nor interest to compare the gross results of January/February with those of March/April 2020 without putting them into perspective in terms of the average volumes produced over these two periods.
In the first few weeks of the ramp-up, it will of course be necessary to refocus the quality analysis on the short-term capability indicators until the most functional machine settings are found. Given the long production times for parts in certain sectors, particularly in aeronautics, it is certain that the long-term indicators will only be able to return to the heart of the quality analysis after several batches. Why not take over the FAI (First Article Inspection) level of control of the ranges used during the introduction of new products, for example?
At the level of control at reception, you will certainly be led to wonder about the quality of the goods received, and above all how to control it. It could therefore be interesting to increase the control levels and AQLs (Expected Quality Levels) of suppliers, which will mechanically increase the size of the samples controlled and the severity of their controls. In addition, there are tools for defining control ranges with different levels of severity (so-called approval ranges). Thus, switching to these types of range in the first few weeks, before regaining the desired levels of conformity, may be an approach to be taken into account.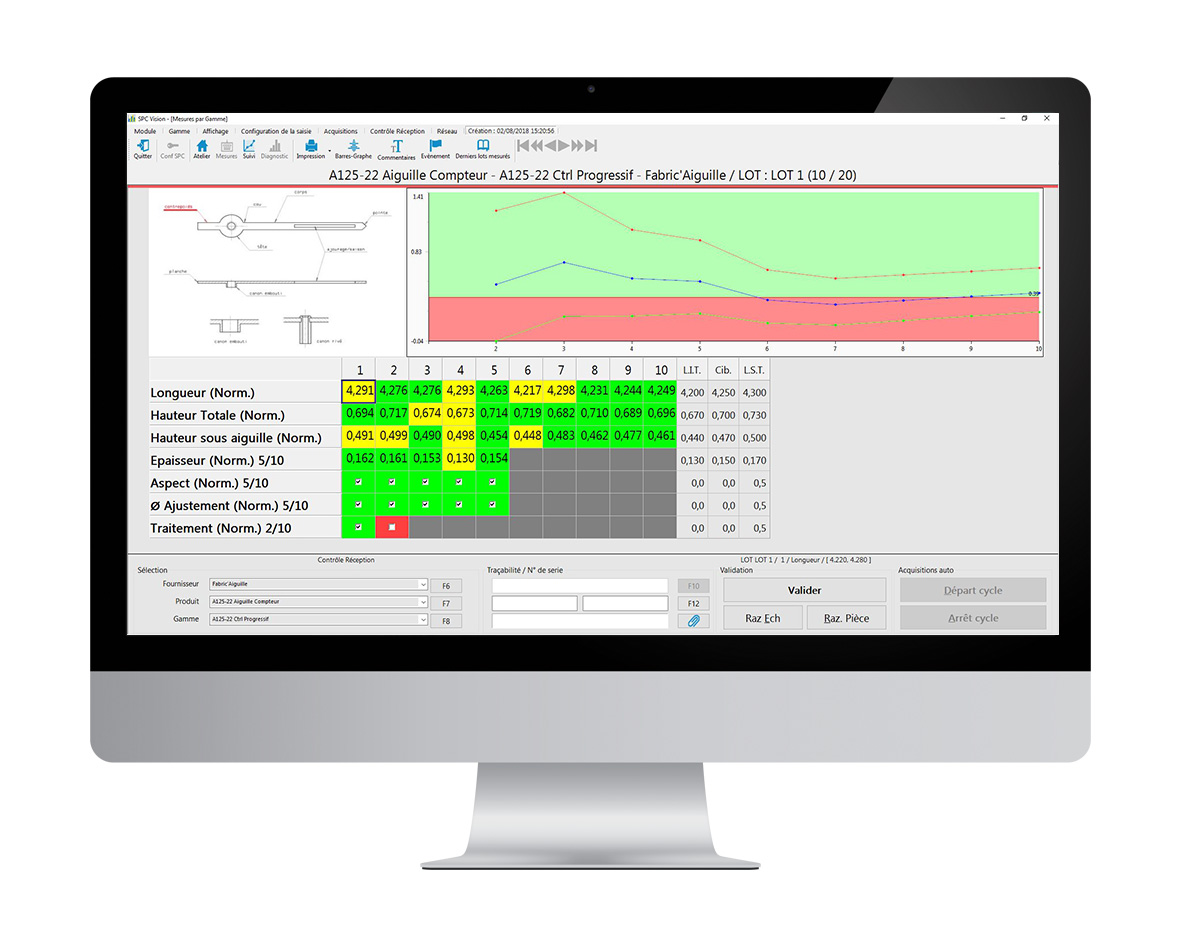 Efficiently organise a quality control activity at reception, according to official or in-house standards, with the Qual@xy Control module of the Qual@xy Suite.
First time buyers (BPC): as its name suggests, this indicator has the significant advantage of counting the proportion of products arriving at the end of the production line without non-conformity or rework. Thus, setting gradual GCP targets can be a concrete, coherent and progressive approach in the current context.
For workshops that have implemented a sampling control approach, it may seem judicious to increase its control frequency for a few weeks, until stability is found and confirmed on the SPC control charts. In the same way, suspending the control modulation of the characteristics of its control range may be an interesting idea in the first stages of the ramp-up, until it is certain that a sufficient level of capability has been regained.
Florian Cassin
Sales Engineer at Infodream
florian.cassin@infodreamgroup.com
Read the following articles:
(1/3) Business recovery: some rules for quality control
(3/3) Business recovery: some rules for quality control