M.E.S. conferences – 18 october in Paris
100% experience feedback
30 experts mobilized to answer all your questions.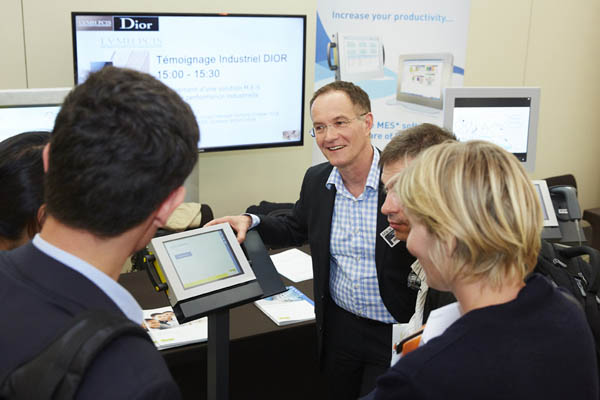 Leading manufacturers and experts discuss the concrete applications of an M.E.S deployment, with its benefits, but also its eligibility criteria and conditions for success, all in an environment conducive to exchanges and sharing of best practices of the moment.
Frédéric Henrionnet, Infodream's Director of Operations, will lead a conference with Philippe Allot (Ordinal Software).
"In the Factory of the Future, real-time operation management takes on a new dimension…"
For too long, the MoES has only been considered through performance monitoring and appropriate indicators such as the TRS. This is useful, even essential of course. But just as it is illusory to rely solely on a company's accounting to increase sales, so it is not possible to rely solely on the measurement of performance indicators to improve overall production efficiency. Thanks to the MES, located at the heart of the Usine du Futur, real-time operation management makes it possible to guide operators and avoid errors, dynamically optimize choices, anticipate drifts and mitigate hazards as soon as they are detected, with the help of an increasingly powerful real-time processing intelligence.
An illustration through some concrete cases….
Contact and information : Assises du MES