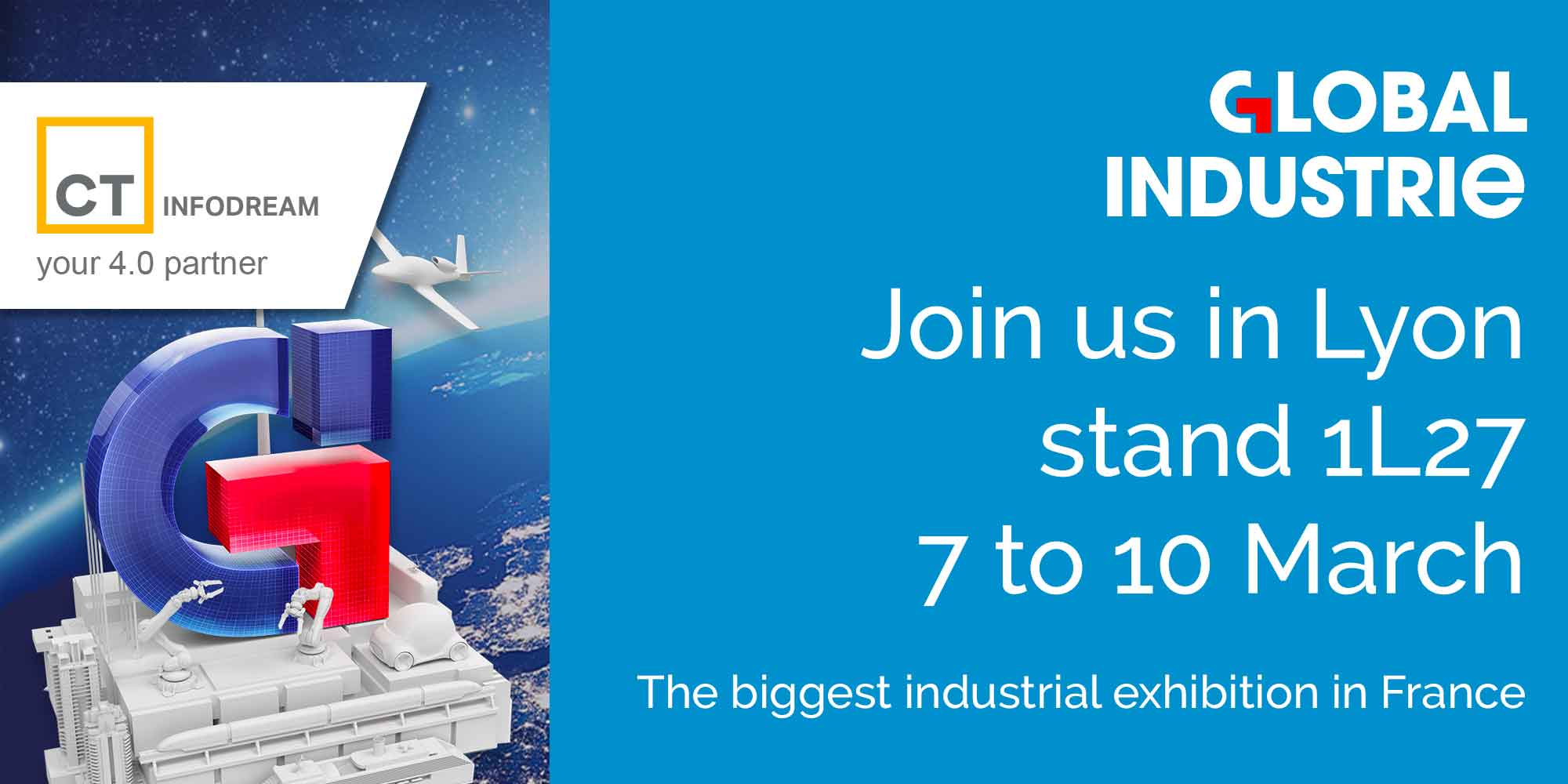 CT Infodream at Global Industrie Lyon from 7 to 10 March
Let's meet at the GLOBAL INDUSTRIE exhibition from 7 to 10 March in Lyon.
GLOBAL INDUSTRIE is the major international industry event in France.
From 7 to 10 March, join us on stand 1L27 (Hall 1) at GLOBAL INDUSTRIE.
We will be there to answer your questions and to show you the new features of our MES, the Qual@xy Suite.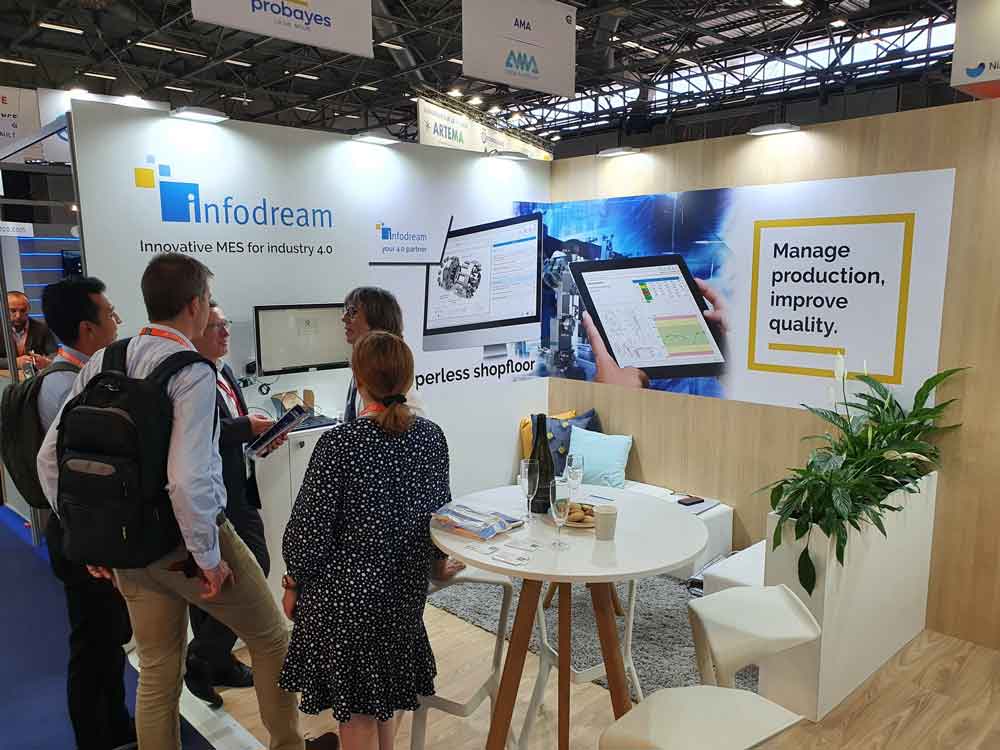 From 7 to 10 March 2023, Global Industrie will once again be the largest French showcase of industrial innovation, with ever more innovations, solutions and, above all, mobilisation.
This edition in Lyon will be a true relay of the combativeness of industrialists redoubling their ingenuity against the crisis that is taking hold of Europe, and will respond to this immense challenge: how to face such a complex international situation, whose repercussions directly impact French production lines?
At a time when everyone's problems are growing every day, Global Industrie is putting its commitment to industrialists to good use and will propose a number of ways for industry to emerge stronger.
Busy activity on the CT Infodream stand at the Global Industry show in Paris in 2022