Meet Infodream at Aero Engine Forum Birmingham
Join Infodream team at Aero Engines Forum BtoB meetings from 18 to 20 April in Birmingham
AEF Birminghmam is a supply chain event that brings together engineering, supply chain, manufacturing managers.
Infodream offers innovative IT solutions and currently participates in Several collaborative R & D projects for the industry 4.0
Qual@xy Suite – Meeting the needs of Industry 4.0
Modular and scalable software solution for quality monitoring and production execution.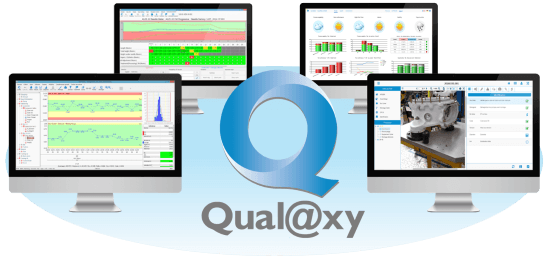 Key modules of our MES Suite for industry of the future
Check'n Go : Provide workshop operators with up to date information at the right time thanks to a 100% digital production order routing to ensure compliance and full traceability.
Qual@xy Dashboard : Visual KPI management tool to monitor the performance of your workshop and quickly identify areas for improvement.
SPC Vision : Benchmark SPC for aerospace
Global & multi charts analysis