Meet Infodream at Aéromart Montréal 2017
Join Infodream team at Aéromart Montréal show from 4 to 6 April on
Booth V27
Our conference "Electronic work instructions: a totally new approach" on April 5th, at 10.50am
For most of people, electronic instructions mean "screen display" instead of paper.
But in fact, a real "paperless shop floor system" should do much more than just displaying a pdf.
Let's have a look at what a smart and interactive work instruction can be, the benefits they bring to the operators and how can they be implemented:
Your processes will be much more structured, documented, repeatable and secured.
You will then produce at a higher quality level. Your potential savings are huge.
Discover our MES software: Qual@xy Suite
Modular and scalable software solution for quality monitoring and production execution.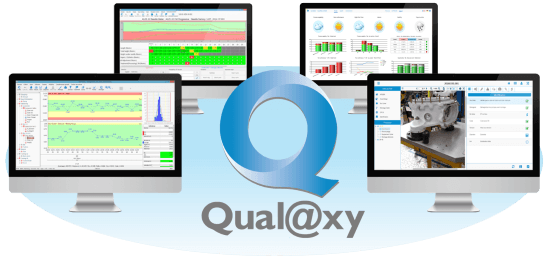 Key features for aerospace