1. Data collection
Qualaxy SPC (ex-SPC Vision) provides a robust solution for collecting, storing, managing and reporting shop floor measurement data.
Secure database for all product & process data

Real time reporting across standard IT network

Automatically Import data from any device including 3D systems, hand-held RS232 or USB devices, plc's, process controllers…

Integrate with other business IT systems including MES/ERP/MRP or other ODBC databases.
2. Real Time quality control
Paper Prevent defects, identify key variables and control your process effectively using real time Statistical Process Control (SPC).
Live 'Quality Dashboard'

Real time statistical process control charts

Process events, special causes, corrective action and root cause analysis.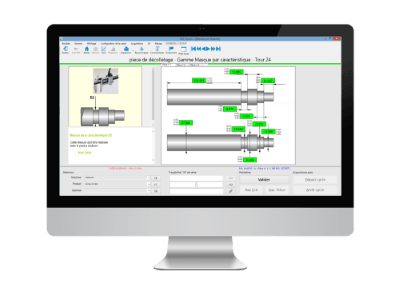 3. Clear and immediate process analysis
Increase process understanding and eliminate timely off-line analysis using Qualaxy SPC (ex-SPC Vision).
Multiple quality standards including QS9000, ISO-TS, AFNOR…

Configurable list of quality measures including Cp,CpK, Pp, Ppk…

Visual tools including Histogram, Pareto, box-plots, normality plot, defect map, bar charts

Control charts for variable, attribute, normal and non-normal data.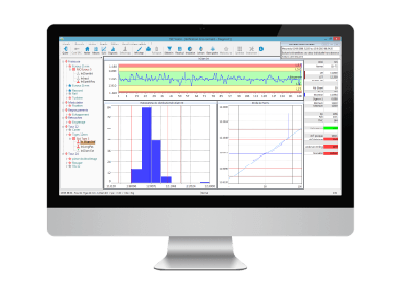 4. Robust and comfortable operator interface for the workshop
Electronic work instructions/SOI's

Simple and limited actions for the operator

Configurable input screen

Simple color coded measurement evaluation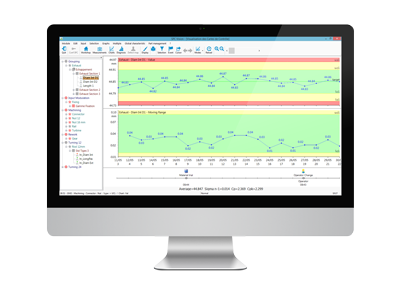 5. Conformance & traceability
Comprehensive multi-level measurement, batch, serial number traceability

Version controlled 'configuration' history trail

FDA 21 CFR Part 11 certified

Helps you comply with EN/AS9103, NADCAP & SC21 requirements