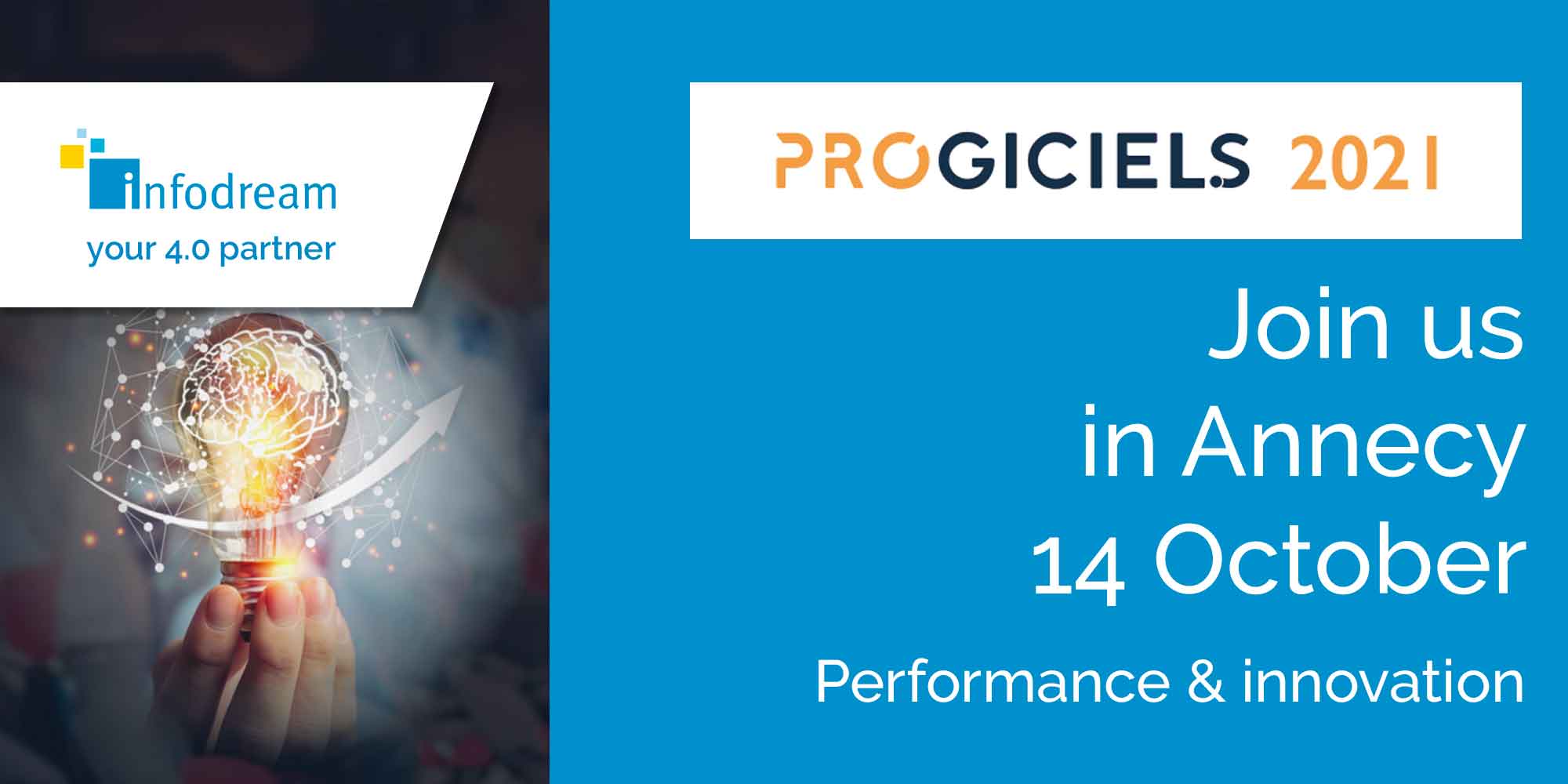 Progiciels Show. Thursday 14 october 2021. Annecy.
Meet us at the performance and innovation fair.
Progiciels is the major event for players in global performance and innovation for industry.
In one day, you will be able to meet exhibitors, participate in workshops, listen to the best experts and immerse yourself in the innovation of the thematic villages, in a human-sized venue facilitating exchanges.
« Your MES operational between 2 and 6 months: typical path of a controlled deployment ».
Workshop Infodream from
11h00 to 11h45
MES is necessary to connect the ERP to the data on the shop floor. But some manufacturers are still reluctant to install it.
Often, the difficulty does not come from the installation or the integration to the IT and industrial environment of the company, but from a lack of preparation, of method, or from a bad choice of solution.
To make your MES project a success, we offer you a 12-step tutorial with for each step:
– the goal to be reached
– how to achieve it?
– Which people to involve?
You will leave with a practical methodology to implement immediately in your plant.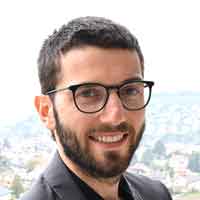 Workshop presented by Florian Cassin, Account manager chez Infodream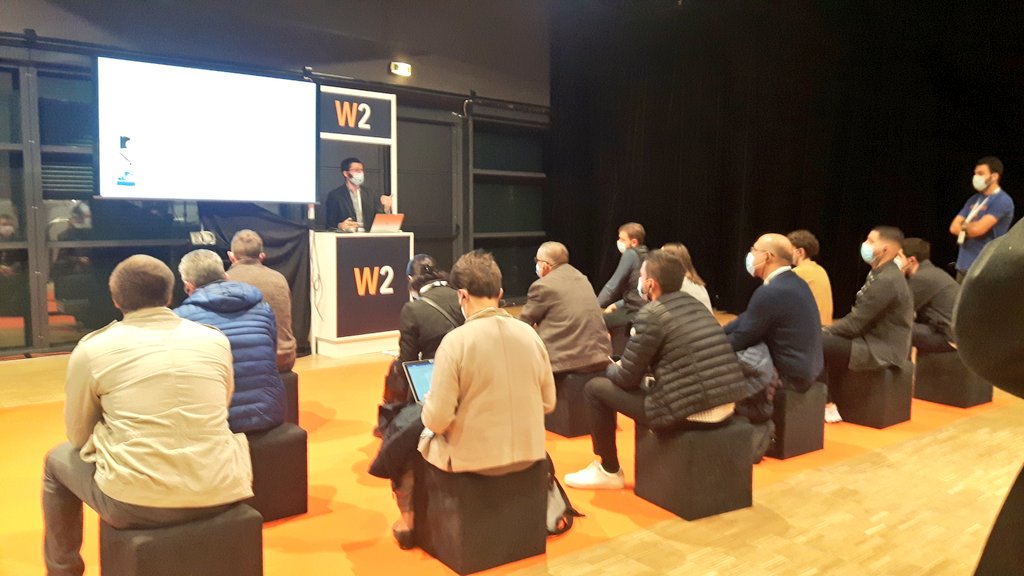 Florian Cassin, Sales Engineer at Infodream, during the workshop of the 2020 Progiciels edition.
Come and meet us…
and exchange or discover the new features of the Qualaxy Suite, modular and customizable MES for Industry 4.0.