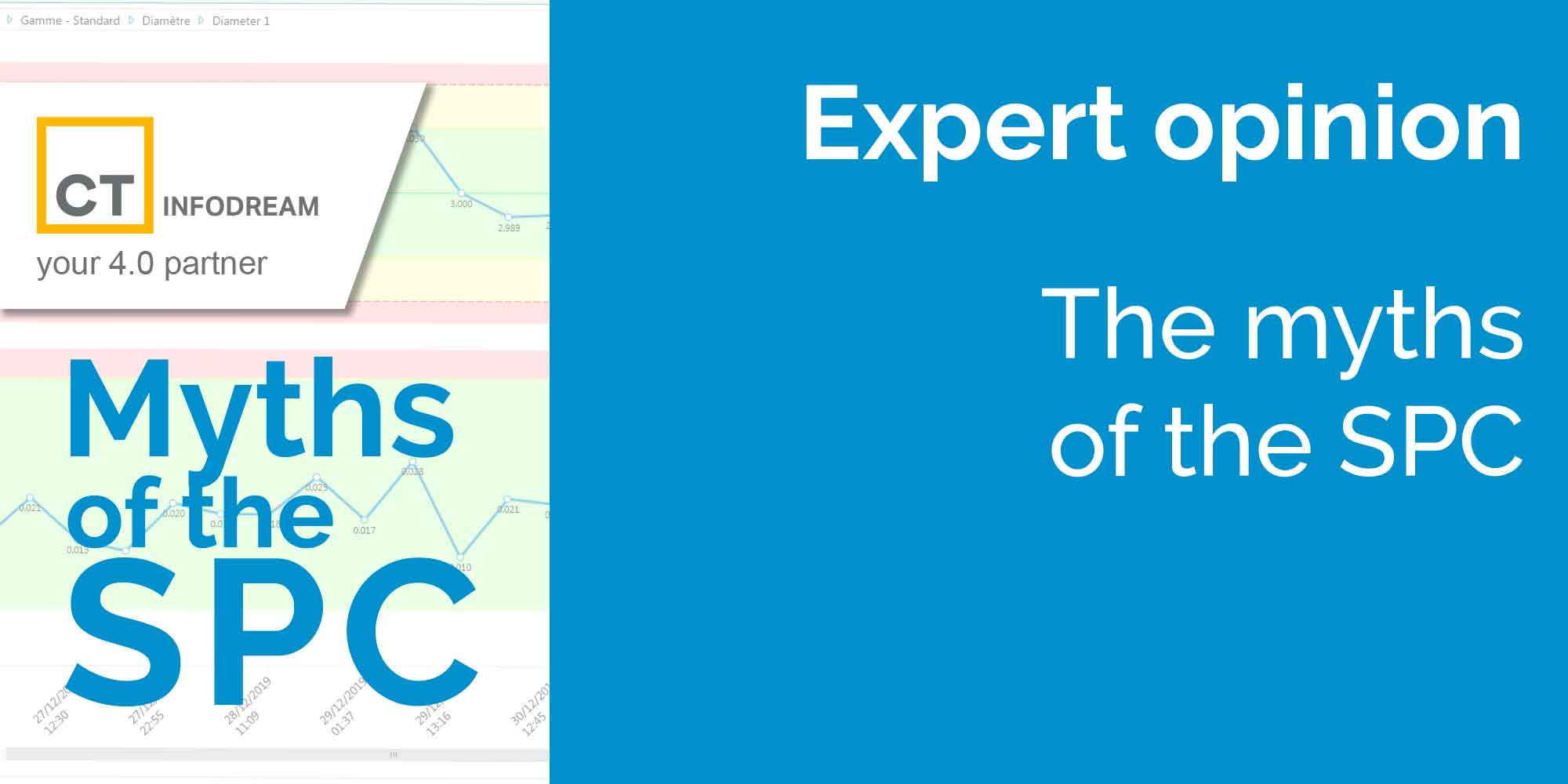 In this article, we will briefly discuss some of the commonly held misconceptions about SPC. In every manufacturing sector, there are people who for one reason or another are not convinced by the benefits that SPC can bring. This is usually due to lack of understanding or previous bad experiences of SPC. We're not going into too much detail on each point so feel free to get in touch to discuss further.
Statistics ? Too complicated !
Not at all, the calculations and application of the statistics is completely transparent to the user and can be managed by software! The software calculates indicators, creates charts and automatically triggers alarms etc.
However, the software tool is just one element in the establishment of a comprehensive approach to SPC. Also required is strong management support, training and a clear framework of methods and processes for SPC. The level of SPC knowledge required by 90% of the actors is quite basic and focuses on the process –  It certainly does not involve calculations and statistics!
Important: you should select a software which can be easily configured to suit your needs (at all levels including Statistics). The software vendor should also be able to provide training, guidance and SPC methodology support for all phases of the project from pilot to full production.
Statistics ? Only applicable to high volume production !
This is still a widely held belief based on traditional application in the automotive industry. However, it is possible use SPC in low volume or small batch applications. By combining characteristics from similar products and processes (families) it is possible to drastically increase the quantity of data on which the statistics can be applied. These methods are actually much more effective than simple individual product control as they allow you to analyse and understand the 'global process'.
Example : A typical aerospace part (low volume) is "full of holes". We will create a larger sample size by grouping the measured diameters according to the tool type, diameter and thickness of the material concerned. This method provides a large amount of data and the analysis is extremely useful.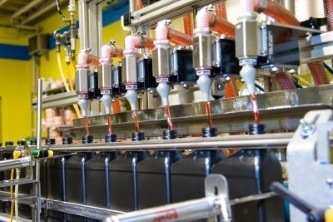 SPC ? This is a customer requirement, not a general business need !
This mindset is a real shame! This cost of quality control for a company is high. Inspection time, measurement instruments, training of operators and inspectors, calibration, document generation and management etc. All of this has to be done anyway to validate the product so why not use the collected data to add value to the process?
Creating customer conformance reports and providing the required statistics can be done automatically using software. However, of much greater value is how the data analysis can be used to help you improve the manufacturing process by reducing waste. As well as process capability analysis and reporting, SPC software can provide real time feedback on the process performance and is a very effective tool for process control.
Methodology point :
A measurement taken in a workshop is useful from 2 points.
Producer (manufacturer) with control charts and alarms – used for process control
Final customer with histograms, capability analysis and conformance report.
If the process control charts are used correctly (the process is under control), the final results (customer view) will be correct and consistent!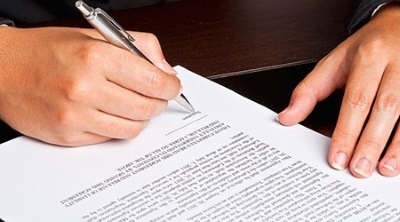 SPC ? Only for Machining Processes ?
SPC methods can and should be applied to all processes on which we can act and adjust. Machining is historically popular application for SPC but variables exist on all processes:
Temperature, pressure, Vacuum, speed

Waiting time and temperature for composites
Methodology point : Remember, as well as providing process control rules and guidance, a SPC system keeps a log (historical) of production. This notion is of course applicable to any manufacturing – automated, manual, high or low volume.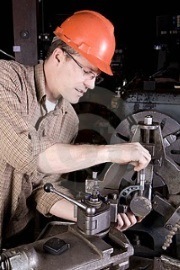 SPC ? Only for large companies !
In any production environment, SPC will provide immediate knowledge and decision making rules to help control the process.
An SPC project is a transverse project where teams from Methods, Quality, Production, Executive Management, and Design Office all work together. These functions cannot always be clearly divided because in smaller companies one person may be responsible for several areas (methods, quality and production, for example), but the scope of the project remains the same: we want to control the entire manufacturing process and learn more about the process to develop future products more efficiently.
SPC ? Only for short term problem solving !
No, do not stop using SPC soon as a problem is solved!
Phase 1 of a project may well be to use SPC to help determine the root cause and corrective actions to solve a quality problem. SPC control charts and statistical analysis can then be used to validate the solution and quantify the improvement. However, this is not the end!
We can move to phase 2 to ensure ongoing control of the process. The difference in this phase is that we are monitoring the key variables (key characteristics) which have the biggest effect on the process and which should have been identified in stage 1. We need to monitor the changes and drift of these variables carefully.  It is at this point where it may be possible to use SPC to reduce inspection activities (and costs) because SPC will give us quantifiable evidence and confidence to do this.
Methodology point : we often speak of drift and variation in a negative way but it's the same if the process improves and we don't detect it! If we cannot identify what enabled an improvement, how can we sustain it?
Conclusion
A well run and well supported SPC project always makes progress. Depending on the application, one can easily obtain a quantifiable ROI (by lower scrap and rework), a better understanding of the processes and improve transverse communication regarding engineering, quality and production issues.
Frédéric Henrionnet
CT Infodream