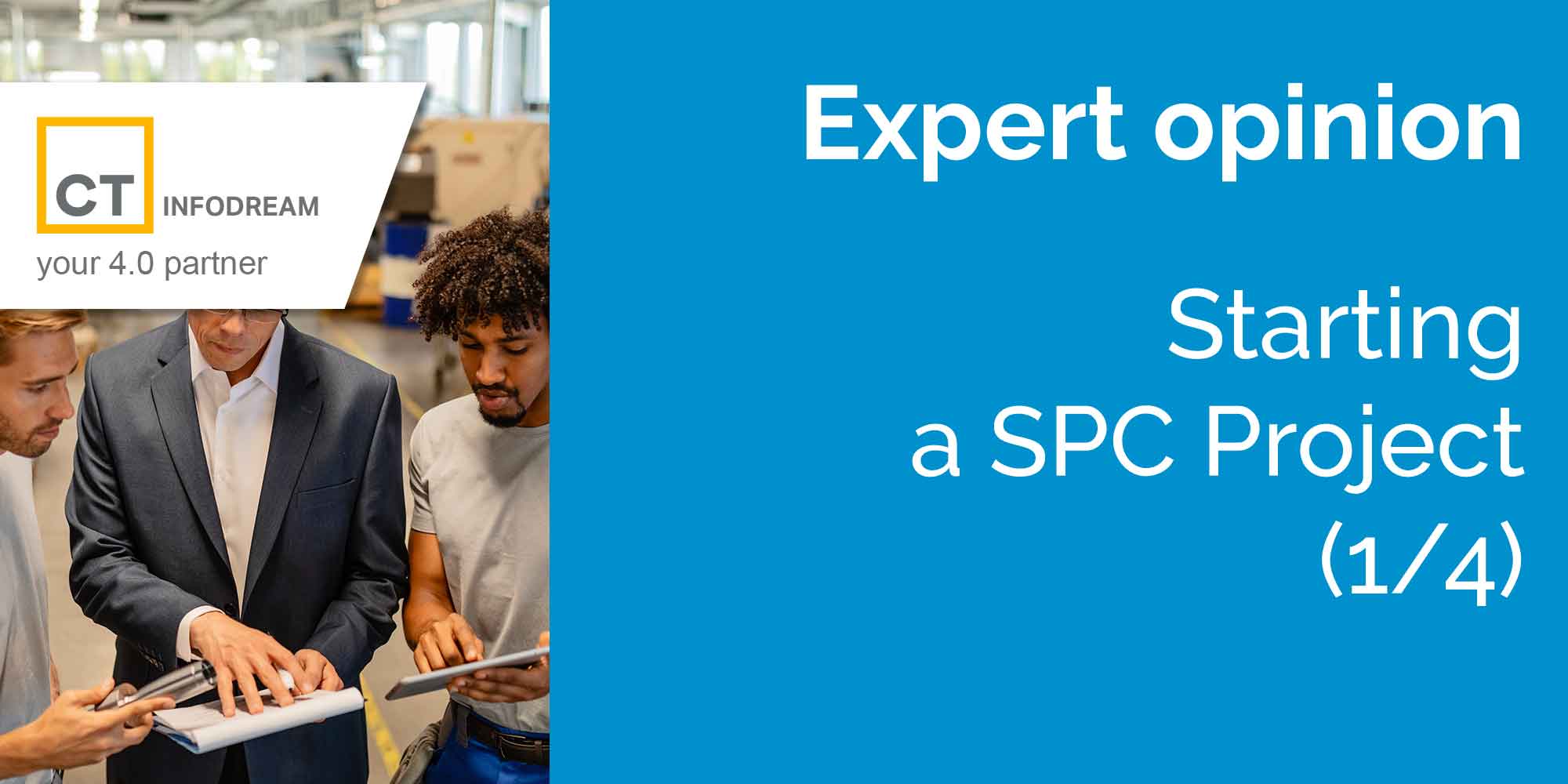 Starting a SPC Project [1/4]
In this post I would like to deal with what is probably the biggest hurdle for most engineers when trying to implement SPC, which is the general negativity surrounding this subject in many organisations. Everyone has an opinion on why it is not for them!
Many people have had bad experiences of completing paper SPC charts for apparently no real purpose but also there are many other reasons including:
"SPC is only for automotive applications"

"Our industry regulations do not allow SPC, we must do 100% inspection"
"Our manufacturing volume is too low for SPC"

"We don't have time to do SPC"

"Our manufacturing tolerances are too tight for SPC"
However, these same companies seem happy to shoulder the costs continuous inspection, manufacturing scrap parts not to mention the hidden costs of repair and rework.  I have previously written about this topic here  and strongly believe the root causes is a lack of understanding of quality engineering at all levels of the business. Many companies still manage quality through final inspection and  many professionals continue to believe that quality tools are of relevance solely to the automotive industry and not applicable to their business.
This misconception stems from a fundamental lack of understanding of how the tools can help. Although many professionals are familiar with SPC and statistical terms such as Cp (potential process capability) & Cpk (actual process capability), they often don't fully appreciate their proper use and therefore struggle to relate them to process performance or product quality.
A good example is the way in which process performance is measured. In many companies, quality is only measured in terms of number of scrap or concessions (where the product fails to achieve the quality standard but is allowed to pass through the process anyway where is may be repaired further down the line or worst case at the customers final assembly line). This type of measure is purely re-active and although providing a measure of 'bad quality' actually does very little to proactively reduce or avoid errors.
There is a clear need for a system in place to monitor the causes as well as the effects of bad quality. This includes monitoring 'right fists time' yield (RFT), re-work, process capability (Cp & Cpk) and SPC alarms and trends.
These are the measures that really identify waste and drive process improvement and if they are taken care of, 'bad quality' will naturally reduce and productivity increase. At the moment it is undoubtedly a case of 'wrong metrics driving wrong behaviour' whereby manufacturing errors are simply managed rather than their root causes investigated and eliminated.
If you are considering implementing SPC you will probably be fully aware that these issues exist. This is actually a good thing and tacking these attitudes and behaviors will be a key first step in getting your SPC project off the ground. There are a few approaches but the objective is to ensure that your first project, no matter how big or small is successful .
Ben Allister
Director, Infodream Ltd
Read the next article : Starting a SPC project 2/4