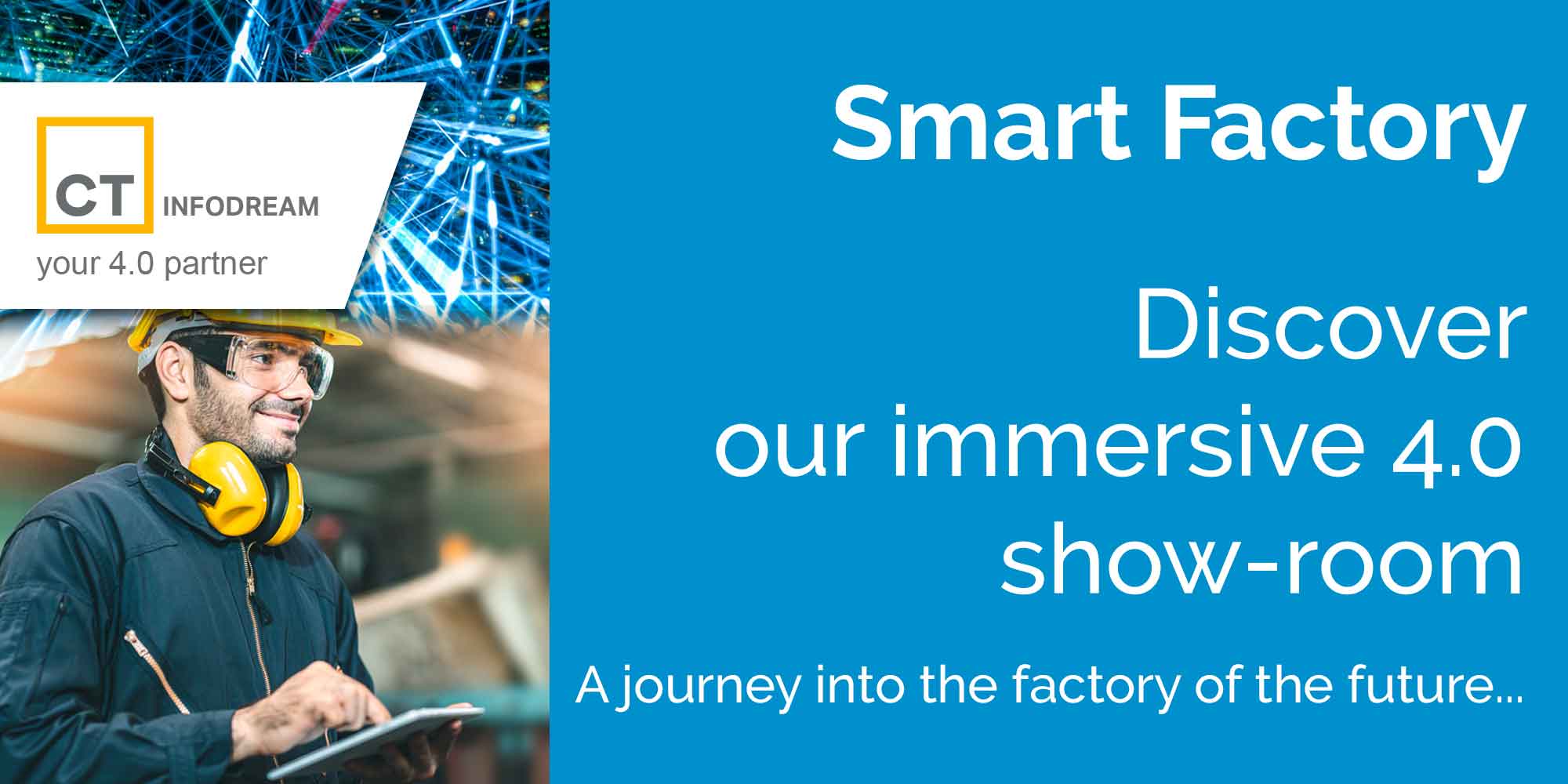 Discover the Smart Factory CT Infodream
The Smart Factory, an immersive showroom to discover Industry 4.0!
Ready for a journey into the factory of the future?
Then come and discover CT Infodream's Smart Factory, in Aix-les-Bains, French Alps.
The Smart Factory is an interactive showroom, a unique immersive journey in which you will work in the shoes of a 4.0 operator.
A unique experience to understand what a MES (Manufacturing Execution System) is used for and how to use it concretely in your factory.
Listen – Learn – Discover – Build – Analyze
What our visitors say:
We had the privilege of discovering the Smart Factory, in the shoes of the operator throughout the product manufacturing process. Each workstation has its own real time monitoring tool and digital means to carry out its work in the best possible conditions.

This serious process plays its role perfectly in understanding the interest of such a software suite, in a totally immersive and playful way!
Testimony of Bénédicte Granier and David Consigny – Auvergne-Rhône-Alpes Entreprises

Interested in a visit?
Call us on +1 206-557-8200 (USA) or +44 2920 647010 (UK)
or use our contact form.