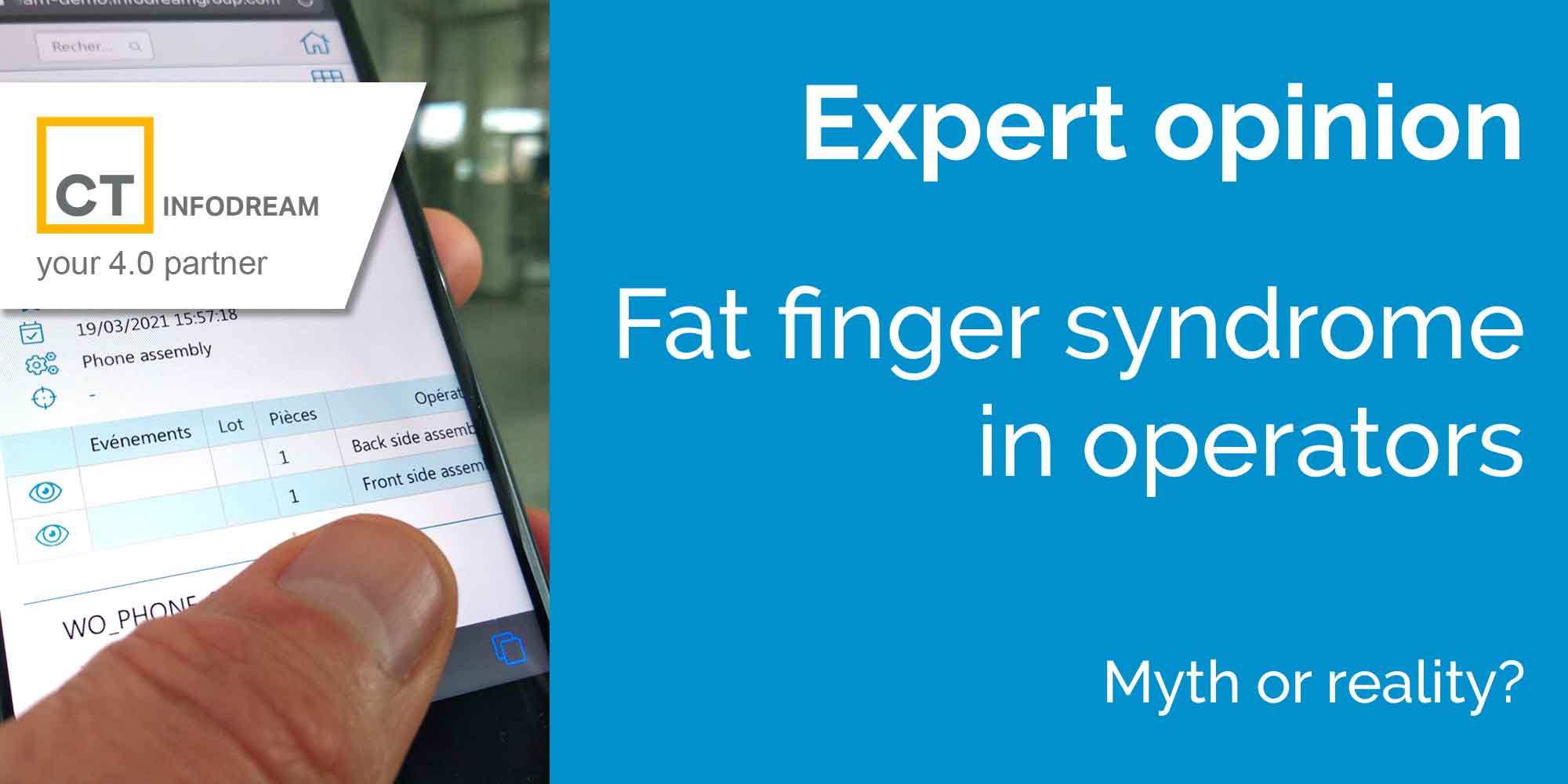 Fat finger syndrome in operators: myth or reality?
This title is deliberately provocative.
The aim is to put an end once and for all to the old idea that operators are resistant to change.
In particular, with regard to the use of digital tools in the workshops.
Today's operators
Definitions of 'operator' may vary slightly between sources.
But the general idea is that the operator is the one who makes things work, who is productive, who is closest to the finished product. He is also referred to as a journeyman, or a worker.
From an organisational point of view, this means that he or she follows, or rather is subject to, the decisions of top management.
The latter imposes ways of doing things, tools and software in a quest for productivity.
If his role is to produce with new means and new technologies, his job is evolving to become more specialized. The complexity of the software solutions imposed on him (ERP, MES, PLM) goes hand in hand.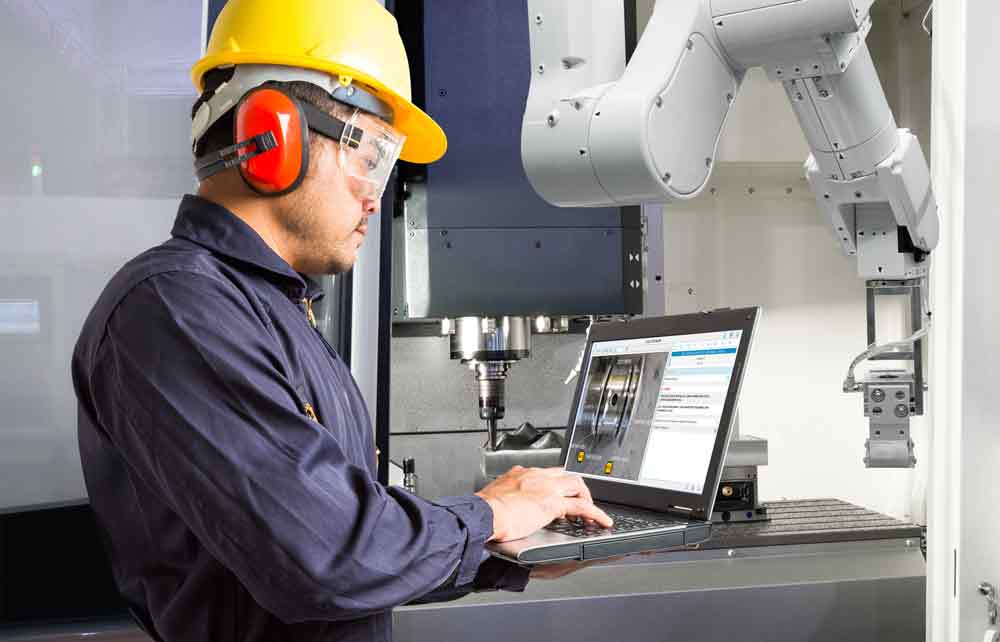 Fat Fingers syndrome
It has often been claimed that operators have fat fingers 1.
That is, they could not type accurately on a keyboard or clearly select an item from a drop-down menu. This would make them impervious and therefore resistant to the digital evolution of production tools on the shop floor.
The persistence of this syndrome could therefore be directly attributed to management's lack of conviction. Not believing in the capacity of operators to perform well in the use of IT, they would therefore consider them to be a time-consuming job with no added value, which would be a brake on the performance so much sought after.
This may have been the case a few years ago, but today the computer has invaded our spaces, our homes, our lives, to become as common as a fridge or a TV.
81.1% of French households have at least one computer
and 93.6% have at least one mobile phone
Source: Insee study 2 of 2016
Not to mention the new generations for whom digital has become everyday life, and who know no other way to :
book a train or plane ticket
consult its accounts
pay taxes
find your soul mate.
It is therefore logical to think that the problem does not come from the computer medium…
So whose fault is it?
First of all, therefore, we must logically turn to the software used and its complexity, which makes us doubt its usefulness. And which also means that we still hear phrases such as « before we didn't have computers in the workshops and we still produced. »
If we accept that technicality and simplicity are not antinomic, the cause of this dislike for IT can be found in a poor choice of solutions that would not take enough account of the operator.
This is the major difference between everyday and industrial applications.
Many industrial solutions seek to be attractive through the functional coverage they offer by addressing a range of complex technical needs. Consumer applications, on the other hand, seek to meet a single, specific need by focusing their appeal on the user experience.
The second point, which is certainly more insidious, is attributable to the very nature of digital technology, which means that the data collected becomes accessible to everyone, everywhere, instantly. This state of affairs gives rise to the fear of a loss of partial responsibility on the part of middle management.
Besides, isn't it said that knowledge is power?
Win/win
The digital tool cannot be ignored: it is efficient, indispensable and win/win for the operators and their management.
For the operator:
Removal of non-value added transactions
Reduced risk of errors
Focus on high value-added business operations
For management :
Real-time view of the workshops
Time dedicated to data analysis instead of data collection
Workshop optimisation
If 'IT' is not massively deployed for operators in the field, it is not a question of finger size but of the choice of software solution which has often been made in spheres disconnected from the field with underlying fears.
Fat fingers 1 Very physical medical syndrome « at the beginning », later hijacked for people who are adept at typing mistakes
Insee study 2 on French households' equipment in durable goods
Benoît Redler
Director, CT Infodream
You may also be interested in this article…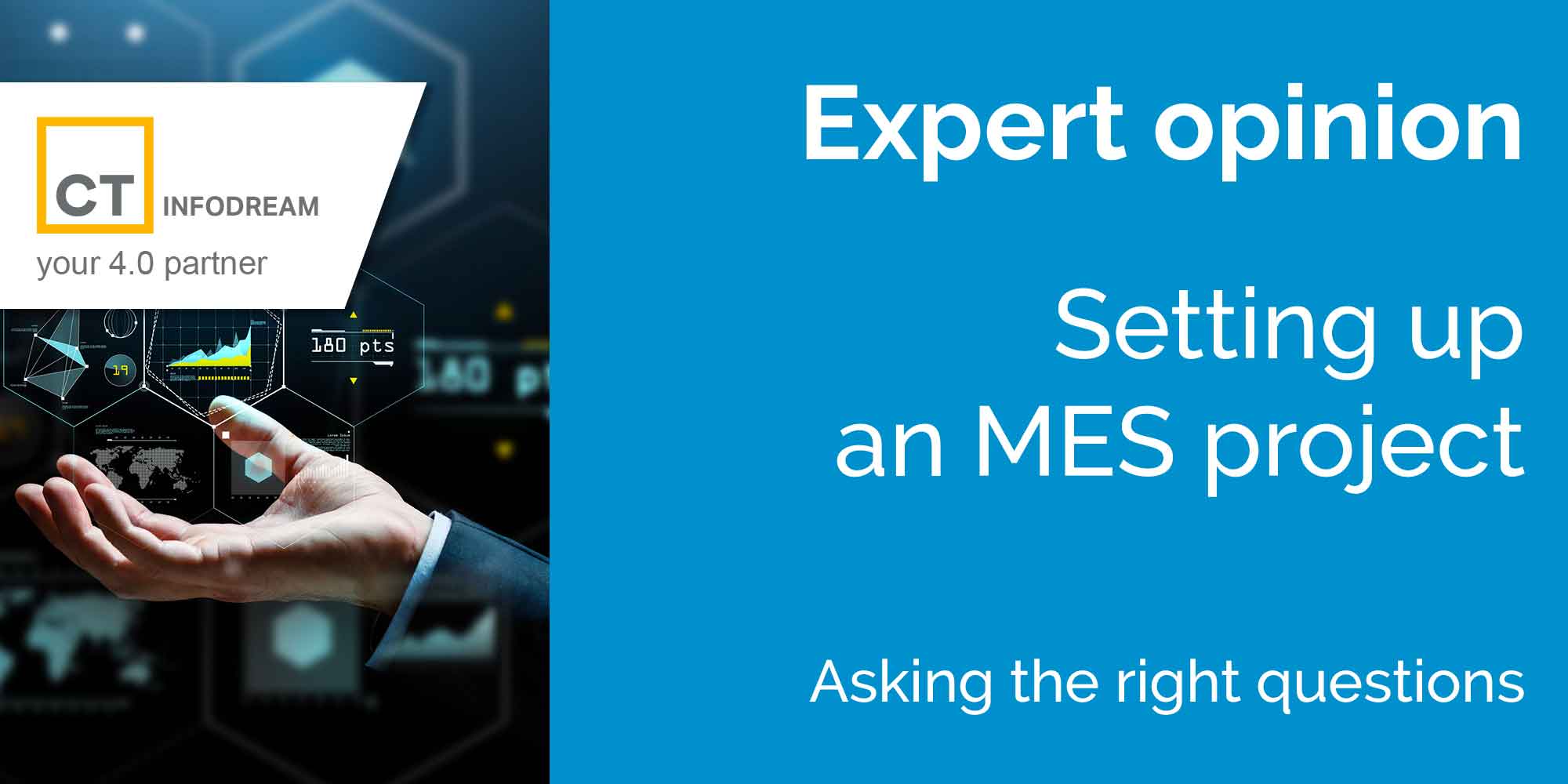 Setting up an MES project requires essential preparatory work that should not be neglected. Implementation of an MES solution : key questions to answer. The implementation of an MES solution is a wise investment for any company wishing to strengthen…