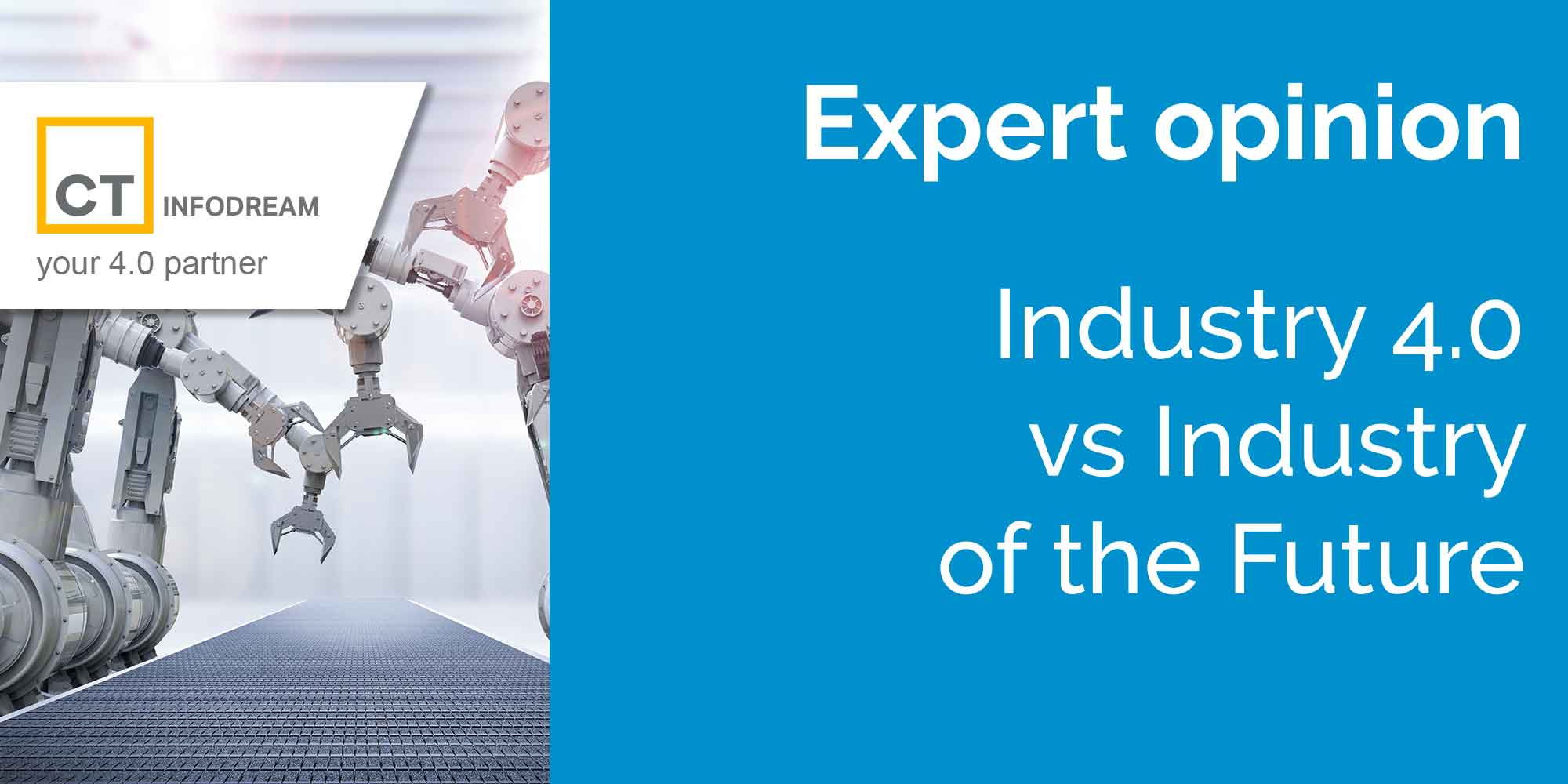 Industry 4.0 vs Industry of the Future?
Industry 4.0 is a buzzword: technical publications, research projects, real deployments are multiplying throughout the industrial world, but sometimes we hear about Factory/Industry of the Future or called Smart Manufacturing.
What do these terms mean? Can we give them a precise meaning? Should we even give them a precise meaning?
Industry 4.0
This concept was first highlighted at the Hannover Fair in 2011. It defined all the new digital technologies that were emerging as well as their interconnections and their possibilities to communicate with each other.
The term 4.0 obviously refers to the 4th industrial revolution.
The term "new technologies" is often considered as a catch-all in which we find cobots (1), additive manufacturing (2), IoT (3), Big-Data, digital simulation, virtual and augmented reality.
This list cannot be exhaustive as it continuously enriches new concepts with the certainty that the next few years will see new tools and concepts being introduced!
Industry of the future
Our definition of the Industry of the Future is more general and does not focus on the tools but on their utility and integration within the production plant in which the human remains the central element.
So of course this industry will use the "new technologies", but we detach ourselves from the tool to study its relevance to be integrated with already existing means, thus creating a global and relevant digital chain that will be referred to as an integrated value chain.
An integrated chain is the interconnection of communicating means and software to obtain the relevant and necessary information at the right time to act (operator) or to decide (manager).
Automation and digitization will indeed have an impact on the place of the Human in the industry, but it will certainly not eliminate it: it will just refocus on the high value-added tasks requiring know-how and localized decision making.
Any technique or tool to guarantee or improve this digital continuity may (in our view) fall under the term 'Industry 4.0'.
So, Industry 4.0 or Industry of the Future?
As you will have understood, it is not easy (if not impossible), to separate these two notions which are intimately linked and destined to evolve together according to ongoing research and technological developments.
This link is also physically represented by MES (Manufacturing Execution System), a link between Industry 4.0 and factory of the future which enables an IoT means of production by allowing machines to communicate in an industrial environment (Industry 4.0).
The key point in this digital environment where endless data is available is to firstly clearly understand what information is needed to add value to the global process. Then, the 'how' (IoT) and 'when' (MES) this information is made available can be established, and utilized in the shared industrial environment (Factory of the future).
Frédéric Henrionnet
CT Infodream
(1) cobot or collaborative robot: robot or automated cell in production in a human environment among operators
(2) additive manufacturing or 3D printing
(3) IoT: Internet of Things (with the rise of RFID technology for example) or IIoT: Industrial Internet of Things