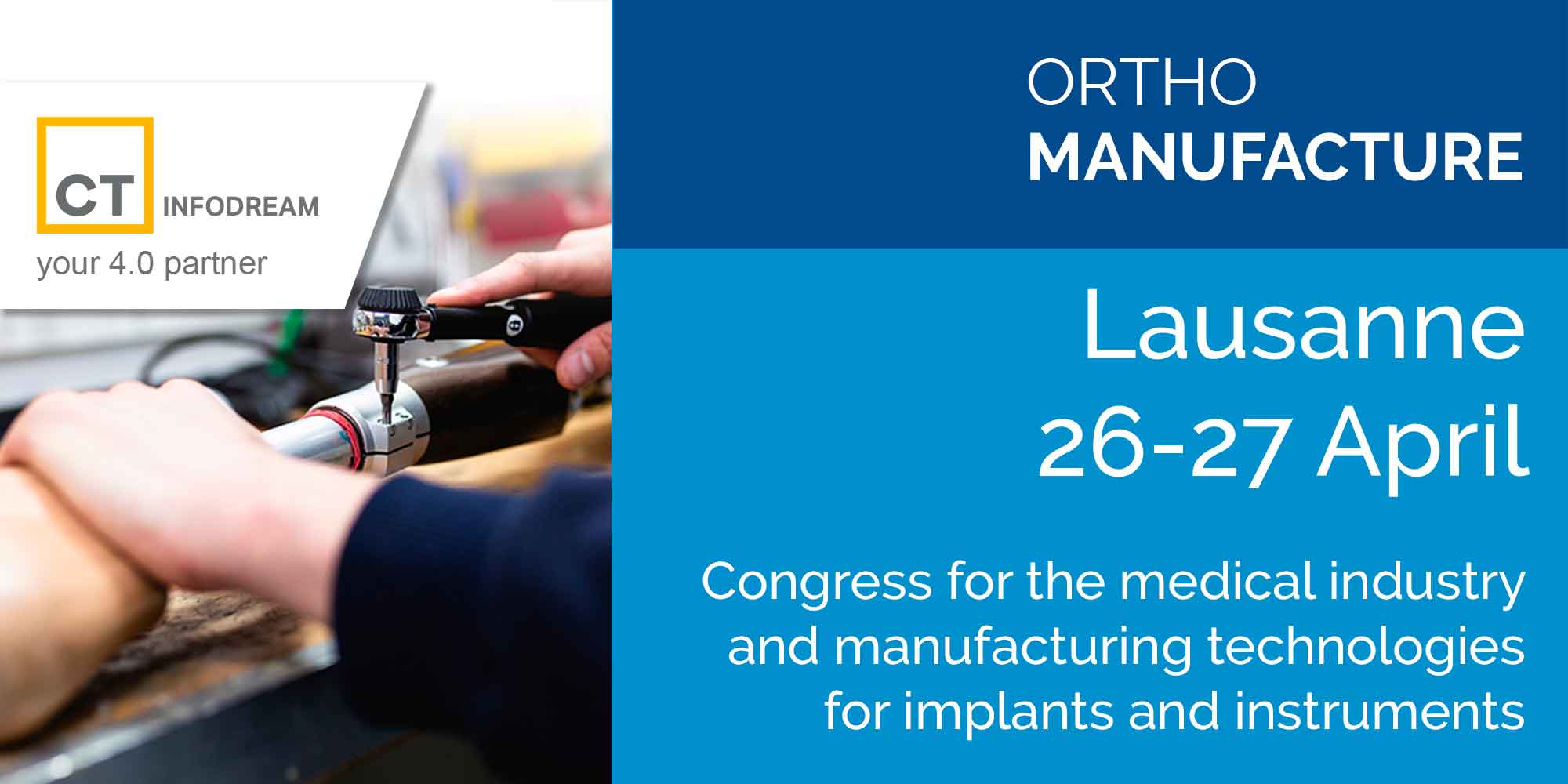 Meet us at the Orthomanufacture 2023 exhibition in Lausanne
Are you a manufacturer of medical devices, prostheses or implants, and would like to digitalise all or part of your workshop? Join us at ORTHOMANUFACTURE 2023, which will be held in Lausanne at the Beaulieu Congress Centre on 26 and 27 April 2023.
ORTHOMANUFACTURE is the annual trade show for the medical industry and manufacturing technologies for implants and instruments in orthopaedics, spine, dental, cardiac and trauma. The exhibition is held in France and Switzerland every other year.
As an expert in quality and industrial process control, we will be present for :
2 days of exhibitions and technical and scientific conferences.
2 days of exchanges on implant manufacturing techniques, quality and regulatory constraints, new developments, etc.
Don't miss our conference led by Rachida Benferhat on the digitalization of production monitoring, on April 26 from 5:10 to 5:30 pm.
Our teams are waiting for you on the CT Infodream stand for a good professional and friendly time to share our expertise and study your workshop digitalisation projects:
digitisation of work instructions (paperless workshop),
control of supplier batches,
SPC (Statistical Process Control) quality monitoring,
production management through key indicators (KPI),
digital continuity from one end of the production chain to the other,
etc.
The opportunity to meet professionals to exchange or receive information on technical, medical and regulatory advances.