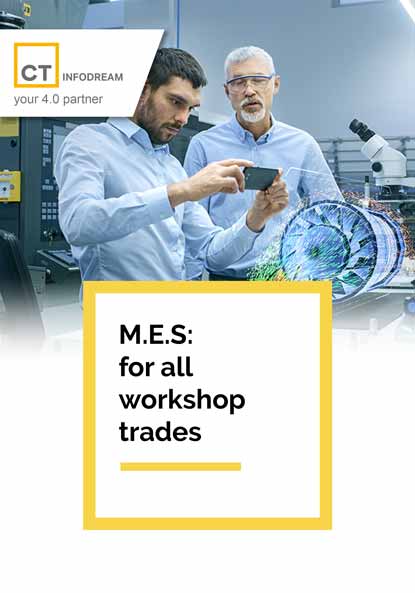 The advantages of the MES by profession
This page lists the advantages of the MES by trade. They are numerous and sometimes common to different trades within the company.
The MES offers advantages to every player in the company, whether they are part of top management, the quality department or production.
The implementation of an MES – Manufacturing Execution System – is a structuring project for the company. Indeed, through 11 core functions, the MES will be the central tool of the workshop.
Once integrated into the industrial ecosystem, connected to the ERP, machines or equipment, the MES will be used at all stages of production and will provide action, analysis and understanding levers for all those involved.
Here is a list of the advantages of the MES by trade:
Top Management
Wants:
Increase the rates
Reduce production costs
Target key investments
MES provides:
Optimization of production lines
Reduced production time
Global view of production
Quality Manager
Continuous Improvement
Wants:
Quality to be embedded into the manufacturing methods and processes
Be alerted of production quality deviations
Eliminate non-value-added operations
MES provides:
Integration of multi-functional requirements and documents from engineering, quality and manufacturing
Real time quality alarms and notifications
Reduction of double verification process checks – right first time through smart tool integration
Production Manager
Workshop Manager
Wants:
Optimize the activity of the operators
Avoid production stoppages
Ensure the quality of production
Real time to-do work order Job list
MES provides:
Management of operator skills and competencies in respect to shopfloor tasks
Real time View of the work in progress
Monitoring key indicators through workshop supervision dashboard
Identification of production bottleneck
Workshop Operator
Wants:
Have the right information at the right time to do their job
Capitalize production information
Report incidents and disruptions during Production

Reduce manual data entry as much as possible
MES provides:
Integration of electronic job card (follower sheet), work instructions and product/process check sheets
Ability to attach comments and photos to a job
Automatic data collection using connected instruments