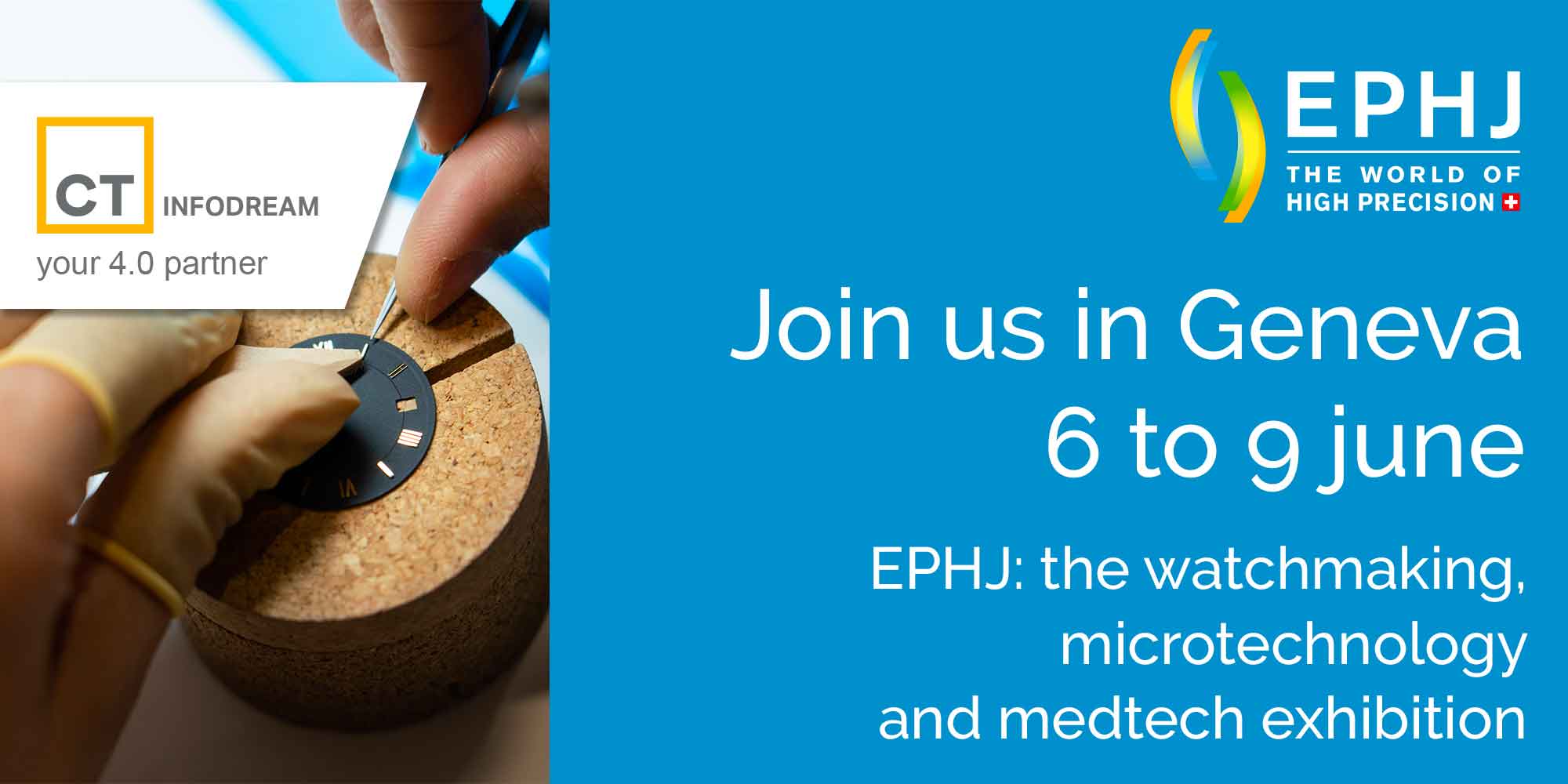 EPHJ Exhibition. 6 to 9 June 2023. Geneva.
The exhibition for the high precision industry (watchmaking and jewellery, microtechnology and medtechs).
The EPHJ exhibition is:
Discovering the latest innovations in the high precision sectors
A professional and friendly event, favourable to meetings, exchanges and business between exhibitors and visitors
The entire value chain of the Watch and Jewellery, Microtechnology and Medtech sectors represented through its suppliers
Round Tables dealing with topical issues
Quality control: discover the benefits of progressive control
Presented by CT Infodream Wednesday 7 June from 11am to 12pm
Are you interested in quality control at reception?
We will share our expertise with you during a conference on the theme of : Quality control: discover the benefits of progressive control.
You are familiar with the principle of incoming inspection, which makes it possible to qualify the supplier's quality level (internal or external) on the materials or various parts delivered or produced, based on standards.
But are you familiar with progressive monitoring? This advanced function of incoming inspection is based on the principle of minimising the expectation of sample sizes proposed by Wald. It saves a lot of time by limiting the number of parts measured to a minimum, while ensuring the same results.
Through practical cases, you will discover how to apply it in your workshops.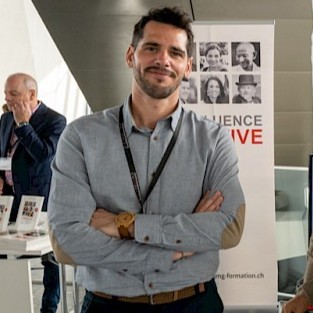 Wolfgang Girre, Sales Engineer at CT Infodream, will give a talk on the subject of Quality Control: Discover the benefits of progressive control.
Do you have a quality-oriented project?
Come and meet our team on our stand to discover the possibilities and the new features of the Qualaxy Suite, a standard MES, turnkey and customizable.
It is a ready-to-use software suite to control your industrial processes, including powerful features for incoming inspection and SPC (Statistical Process Control) analysis.
The Qualaxy Suite, used by the big names in the watch industry, is a mature solution you can rely on for your Industry 4.0 deployment.