Tronics brings rigour to the monitoring of its industrial tool.
Tronics Microsystems implemented Qual@xy Process software for the management of its Crolles plant.
Founded in 1997, Tronics (Crolles,38) specialises in innovative nano and microsystems (MEMS and NEMS). These miniature devices are predominantly sensors and / or actuators, and are fabricated with silicon using the same methods as microchips.
Their fields of application are diverse and are found in sectors with strong growth potential and high added value, such as industry, aeronautics & security, medical and consumer applications.
Tronics is located in France (Crolles) and USA (Dallas), and work with distribution networks in several regions of the world: China, Japan, Israel and Turkey.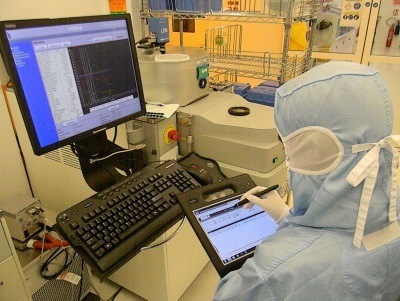 « Tronics is an SME that produces a lot of prototypes- scalable ranges with technological advances, but also with need for the analysis of intermediate results. In addition, production is carried out in areas with very thorough cleanliness constraints (clean room), which are not conducive to paper media.
For this reason, choosing Qual@xy Process was natural because it allows all paperwork to be removed from the shop floor. With instructions related to each stage of production, and its relationship with software such as Qual@xy SPC, Qual@xy Process encourages standard working with full production traceability throughout the life of the work order.
Qual@xy Process deployment started less than a year ago and now covers 90% of our production.
All workshops are included, all operators trained, and the link with Qual@xy SPC is now beginning to be fully exploited in order to significantly increase our process control. We now hope to speed up the industrialisation of new products through a better understanding of critical manufacturing parameters.
The combination of two programs (Qual@xy Process and Qual@xy SPC) provide strong leadership for the rigorous monitoring required at our production facilities ».
Bruno MALABOUS
Planning Manager, Tronics