Quality control software

Quality control software for industry

Control the quality of parts or batches in your workshop
BEFORE (raw materials, components, etc.), THROUGHOUT and AFTER production (liberating control).
Our Industry 4.0 solution is developed by Infodream in Aix-les-Bains (France), by our team of developers and experts in quality and statistics.
Our philosophy is to be close and attentive to our industrial clients.
They are true partners because they actively participate in the evolution of our software suite.
The quality control software created and developed by Infodream is an innovative M.E.S: Qualaxy Suite.
SUPPORT TEAM
The responsiveness of our hotline technicians is regularly praised by our customers.
We guarantee an adapted and personalised response, without delay, at any time of the day.
EVOLUTIVENESS
Our quality software is the best on the market.
Our strength is to make them evolve to constantly adapt to the needs of our customers.
ADAPTABILITY
The connection to an ERP, to machines or to any other connected work tool is a recurrent demand to which we know perfectly how to respond.
2 RELEASES A YEAR

New functionalities are developed to be useful to as many people as possible…
and are sent twice a year to our customers, free of charge, on request.
Infodream develops its quality control software
for all industry sectors
AUTOMOBILE
Traceability and genealogy, graphical analysis of global characteristics & multiple maps, quality module, real-time SPC tracking, scrap reduction, inspection relief, defect location and mapping…
CLOCK MAKING

Major manufacturers trust us in the Haute Horlogerie sector.
Infodream supports them in optimising costs and improving quality.
HEALTH
Our software is used by Novasep, Mölnlycke Health Care, Macopharma, Fresenius Kabi, and many others.
We have the best tools for traceability and compliance in this very demanding sector.
AEROSPACE
Our software is appreciated by the biggest names in aeronautics (Airbus, Dassault Aviation, Safran, etc.) for its robustness, its response to industry standards for traceability and its ease of configuration.
ELECTRONIC & DEFENSE
Infrared sensors, printed circuits, electronic boards, etc.
Our M.E.S software and its SPC (Statistical Process Control) module are used by our customers to manufacture these micro-mechanisms.
OTHER INDUSTRIES

Whatever your industry, our solution adapts to your needs: paperless workshop, SPC monitoring, supplier batch control or KPI display.
The Qualaxy Suite: a packaged and turnkey M.E.S solution
The functions of our quality control software :

Measurement management
SPC Alarms
Defect Mapping
Supplier quality control
Integrated reporting and statistical analysis
Interactive work instructions
Traceability
Performance analysis
Quality and productivity dashboards
The 4 modules of our quality control software
Qualaxy Control


to control the quality of supplier batches, and the release control.
Qualaxy Process


to digitise operating procedures and guide operators in their daily tasks.
Qualaxy SPC


quality with real-time SPC (statistical process control).
Qualaxy Dashboard


for displaying quality and productivity indicators (KPI).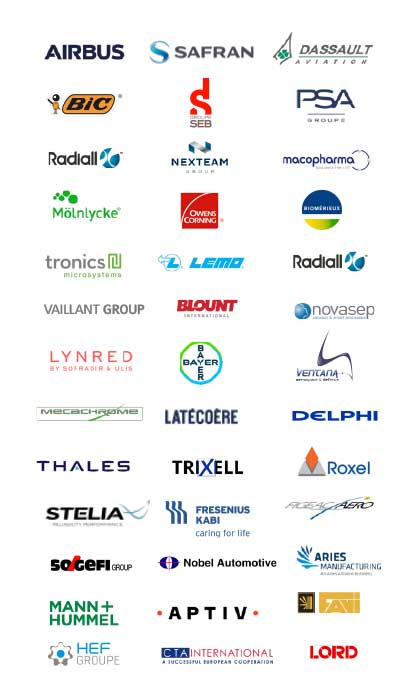 These customer case studies should interest you…
Who is Safran Ceramics ? Safran's centre of excellence for high-temperature composite materials, Safran Ceramics is a strategic centre for…
In this short french speaking video, the operator explains how he uses our Qual@xy Suite M.E.S. (Manufacturing Execution System).
I  was instantly attracted by the end user simplicity and easy implementation of Qualaxy Process. Eric Galanakis Production Manager Qual@xy…