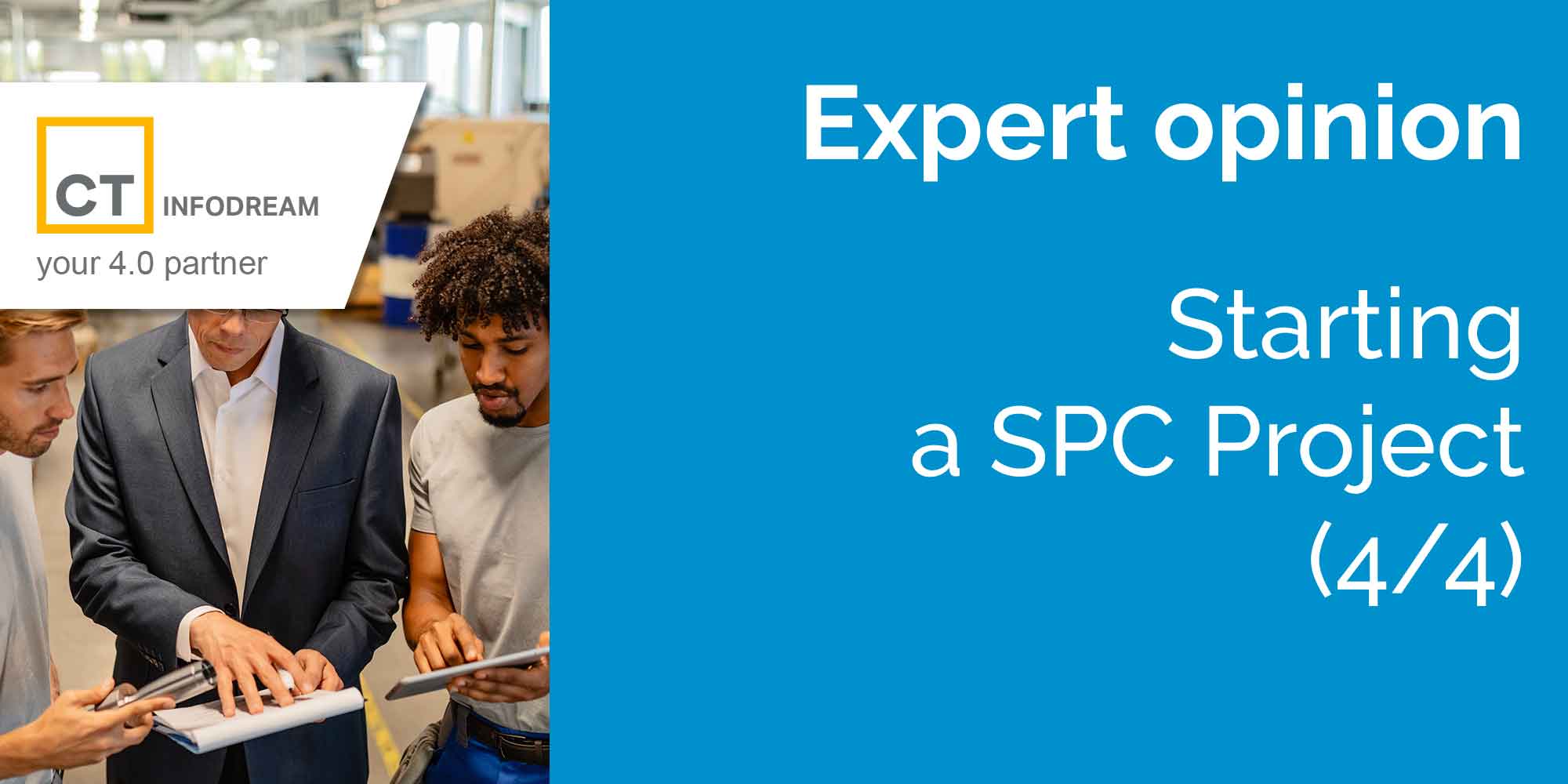 Starting a SPC Project [4/4]
OK, this will be the final part of this series where we have looked at some of the key things you need to consider when launching a new SPC project. Last time, we started to add some detail to the key project tasks and hopefully I explained how important the front end of this process is to the overall success of your project. During this final part I'll look at the deployment phase of project but still focused on the organisation rather than the nuts and bolts which we'll look at in the future.
5. Training Analysis & Plan
Ensuring the project team and other stakeholders understand SPC will obviously be critical to the project success. The level of understanding required though will differ though. Therefore, you will need to develop a training strategy based on the roles and responsibilities of the team which you defined in step 4.
Generally this would be something along the lines of:
Top level Overview – e.g. project champion and manager level stakeholders
Basic SPC – e.g. engineers, shopfloor supervisors, key project actors
Advanced SPC – e.g. project leader, engineers, SPC specialist roles
Shopfloor – e.g. end users on the shopfloor
Once you have decided the necessary level of training, the next task is to deploy the training in the right sequence and time frame. This should be done starting from the top because as mentioned previously it is critical that the key stakeholders who will drive the project forward are fully 'bought-in' and supportive. Training plays a key role in this. Also, the timing is important and should be aligned with the pilot projects. There is no point training someone who then does not have anything to do with SPC for 6 months!
6. Pilot Projects
Now we are getting down to the bones! Success of the initial projects is very important as it has a huge impact on how SPC is perceived in the future. Therefore, the pilot project should be carefully selected. Some pointers would be:
Should have clear and measurable business benefits
Should currently be on the « quality radar »
Should be manageable – i.e. do not choose an issue which has been the biggest quality problem for 10 years which nobody has managed to solve yet! This can be the next one…!
Once the projects are chosen, it is advisable to create a formal project charter document clearly defining the purpose, scope, specific goals, steps and milestones, time frame, stakeholder commitment, resource requirements etc. This is an important step and I'm thinking this could be an article on its own in the future – In the meantime, please contact me if you would like an example.
7. Deployment Plan
So now all you have to do is put all of the above into some sort of time managed plan. Along with the charter document, the deployment plan is your friend as it is what will be used to drive the project forward by the champion and clearly shows how the project is progressing.
So that just about wraps up this short series of articles. Hopefully you have picked up a few tips and realised that setting up a successful SPC project is not as simple as just putting a chart on the shopfloor. However, you can be sure that a structured approach is time well spent and taking into account the above steps will make your chances of success so much higher. Good luck! Please feel free to contact me with any questions or simply post them on here.
Ben Allister
Director Infodream UK
Read the previous articles : Starting a SPC project 1/4
En savoir plus sur Qual@xy SPC