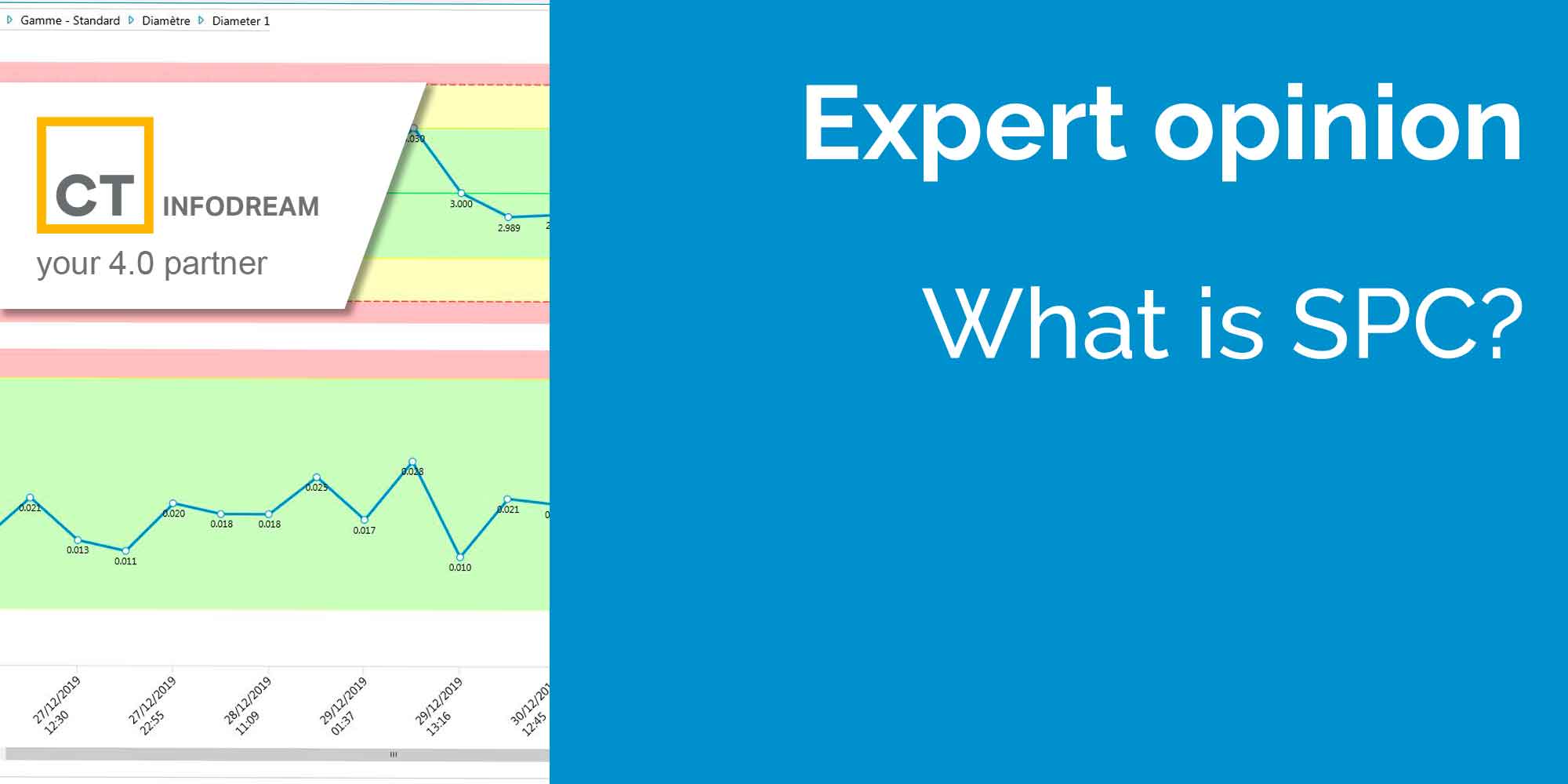 Before going into detail, let's look at what the acronym SPC stands for. And what is SPC software?
Some theory on SPC
SPC stands for Statistical Process Control. It is the statistical control of processes (or Maîtrise Statistique des Procédés (MSP) in French).
Okay, but in concrete terms, what is the SPC?
This technique became very popular in the mid-1980s in the American car industry.
The main objective of the SPC is to reduce scrap or rework rates by anticipating non-quality through continuous production quality control and sampling.
For a given industrial production, producing parts on which measurements are made, the SPC will consist in carrying out, at regular intervals, the following steps:
Take a sample of parts from the production (e.g. 5 parts)

Measure the characteristics of this sample (e.g. height, width and length of my part)

Calculate the average and range (max-min) over my 5 pieces for each of my characteristics

Apply statistical laws that allow me to know the behaviour of the total population of my parts, even if I only process samples

In the event of an alert, investigate the causes and take corrective action if necessary

Start again at step 1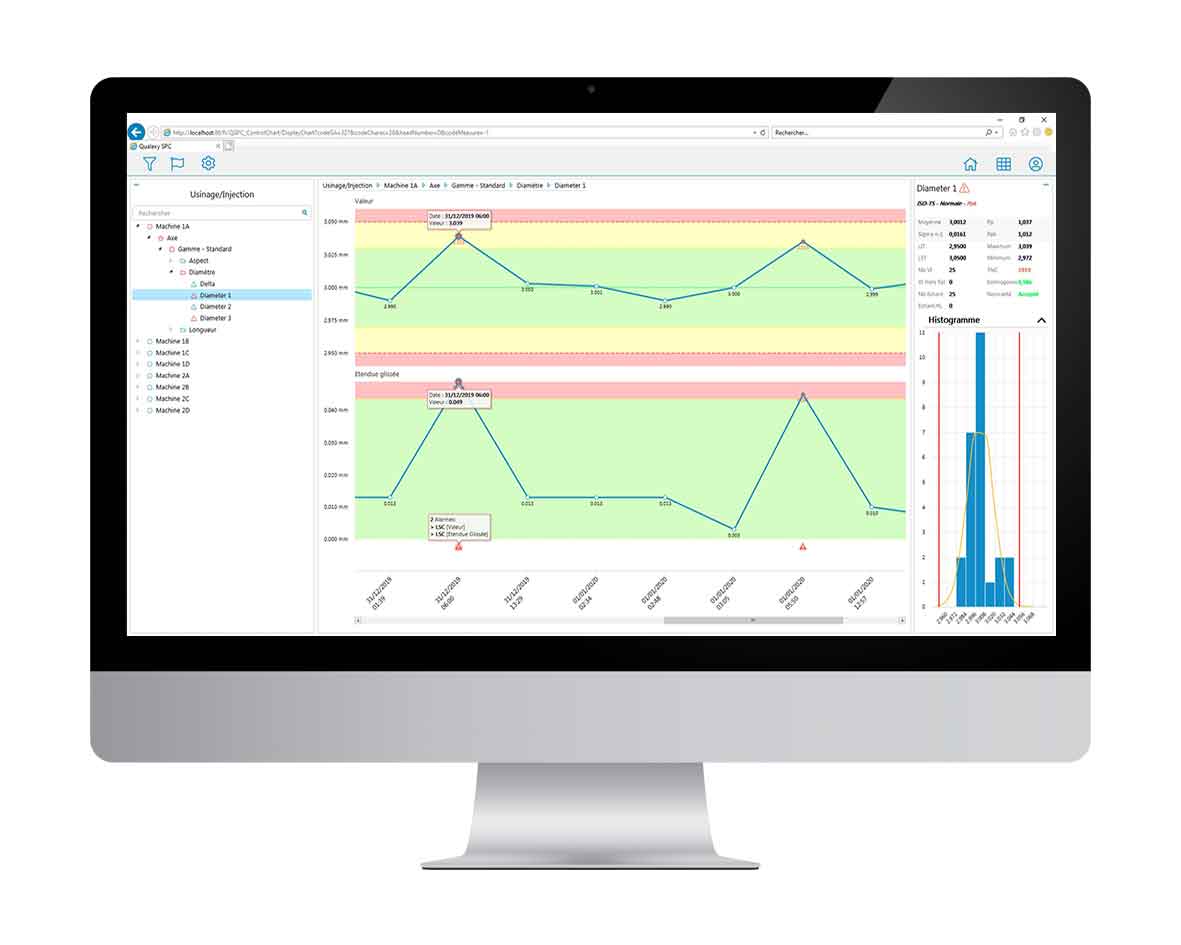 Among the alerts, we will notably detect the exceeding of control limits (which are tighter than the tolerance limits) and the drifts that show that a process is deteriorating.
For more information, read our article on SPC alarms (or alerts).
Anticipating non-quality
We can see that we can then react to the manufacturing process before manufacturing non-conforming parts.
Non-quality is then anticipated, and not suffered a posteriori.
This technique can be applied to any manufacturing process, whether you manufacture small or large series, whether you do 100% inspection or sampling.
It can be seen that the potential gains from applying this methodology are enormous.
Initially initiated by the automotive industry, for which it was vital not to measure all the parts (because of the very large production runs), the technique gradually spread to other sectors such as the medical and aeronautical industries, and more generally to the manufacture of parts with very high added value.
In the latter case, all parts continue to be measured, but thanks to the SPC technique, control can be lightened, and reducing the rate of non-conformity means reducing the number of reworkings, concessions etc.
Qual@xy SPC, Infodream's SPC software, has been developed with this in mind, i.e. SPC software should be accessible and of interest to all.
Qualaxy SPC, the reference SPC software
Thus, the advanced functions of Qual@xy SPC make it possible to control the activities of:
Large series
Small series
Serialized and non-serialized parts
Multi-cavity process
Control by attributes
Assembly with traceability according to EN9100
Automatic management of control reliefs
For medical: FDA 21 CFR Part 11 compliance
As new professions, new practices and new standards emerge, Qual@xy SPC software evolves to follow users in their continuous improvement efforts.