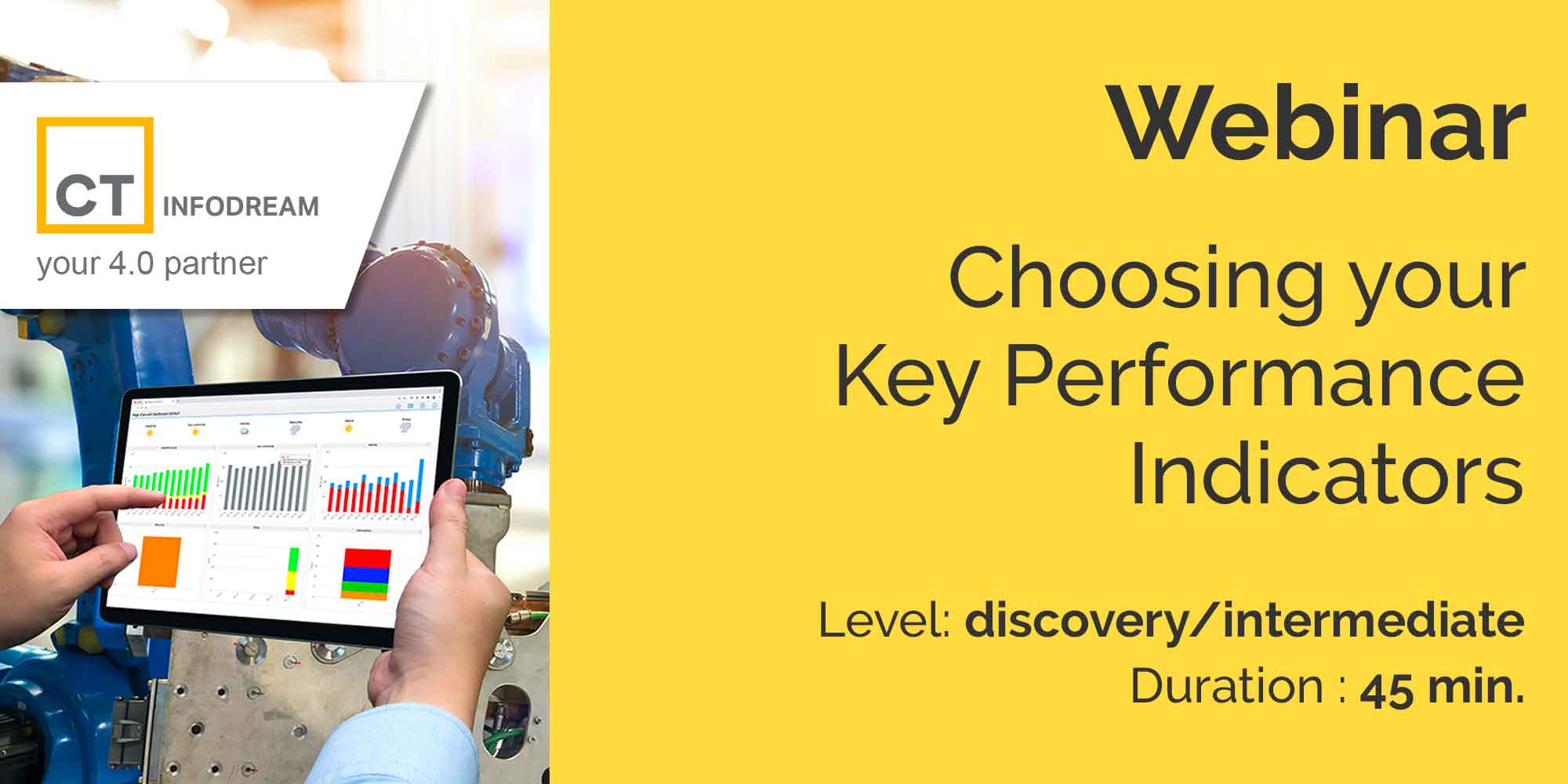 Webinar replay: How to choose your industrial performance indicators

French speaking.
You are :

Manager, production manager, project manager.
You wish to :
Synthesise your production data and have reliable and readable indicators;
Visualise your indicators in a single interface to help you make the right decisions?
Webinar description :
After defining what a key performance indicator (KPI) is, we will see together which are the right indicators to follow in an industrial production context, according to your sector and your business.
How to choose them? How to build them? How to use them?
These are all questions that we will answer during this new CT Infodream webinar.
The presentation will end with a live demo of our Qualaxy Dashboard tool.
In the form of simple and colourful customizable dashboards, this module of the Qual@xy M.E.S. Suite synthesizes production data to help the manager to take the right decisions.
Level : discovery / intermediate
Duration : 45 min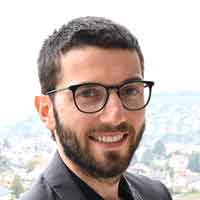 Florian Cassin
Sales Engineer
Infodream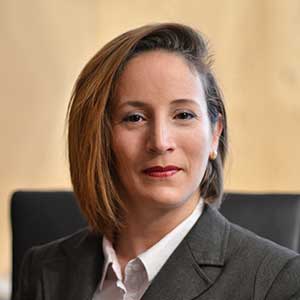 Rachida Benferhat
CEO A-PHI Solutions,
MES Qual@xy distributor in Maghreb
Replays of Infodream webinars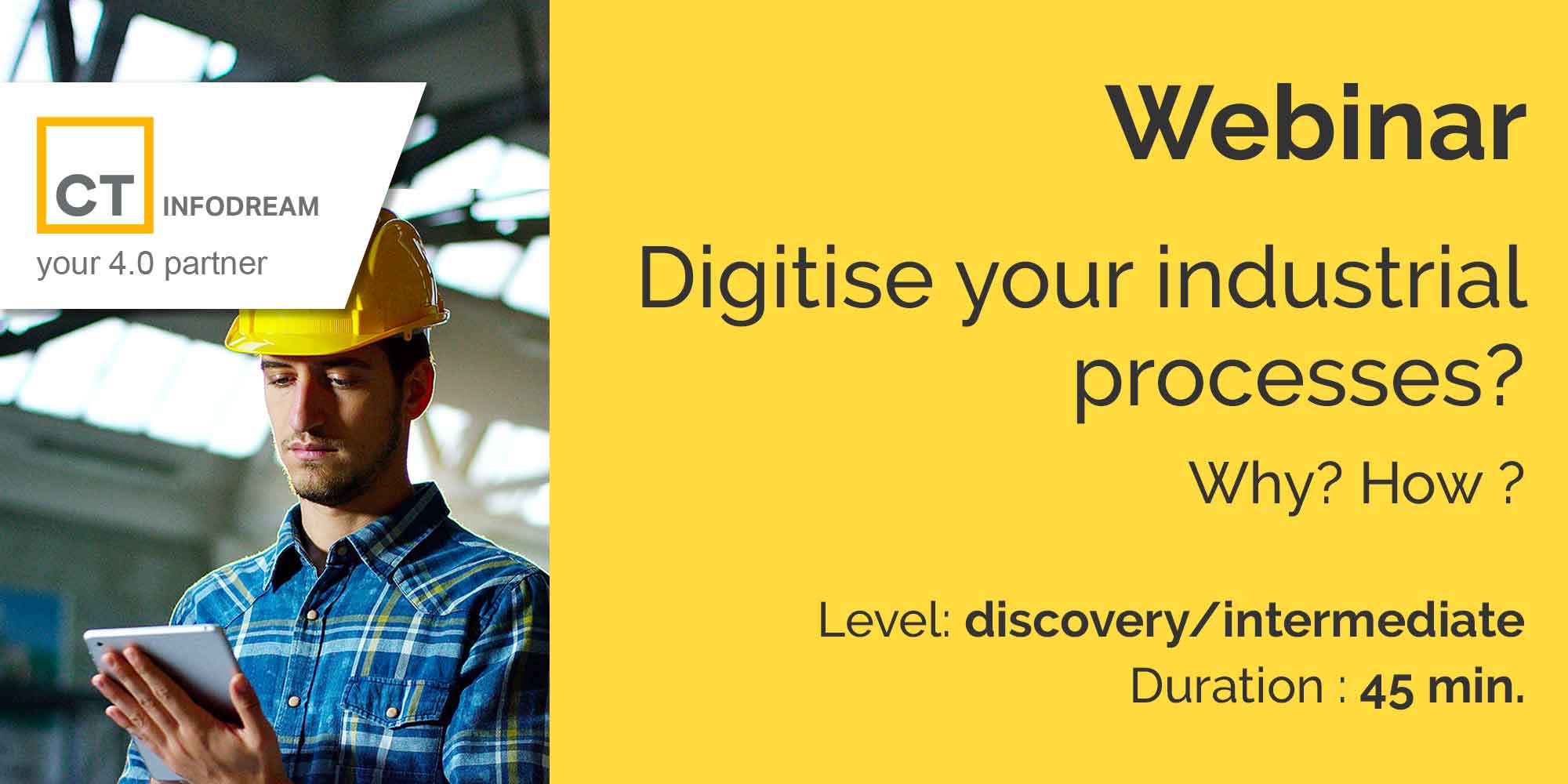 French speaking. You are : Manager, production manager, project manager. You wish to : Taking the first step towards Industry 4.0 ? Discover why and how to digitalise your production processes. With which tools? Webinar description : After a brief…
You might be interested in these articles from our blog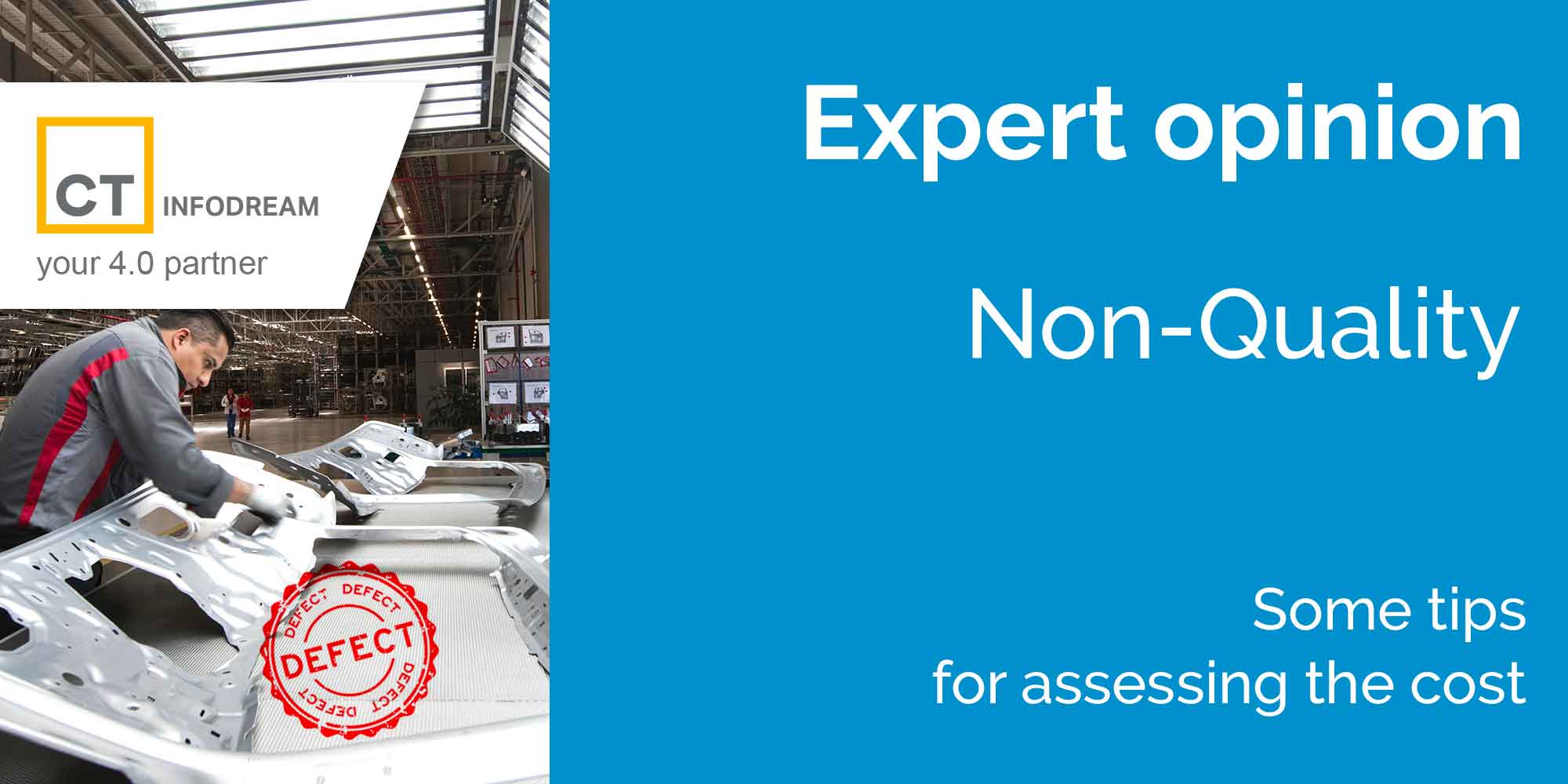 Do you have any idea what Non-Quality costs your company? If so, you are now certainly convinced of the need to monitor this indicator within your quality approach, as it represents a significant source of savings. If not, this article…