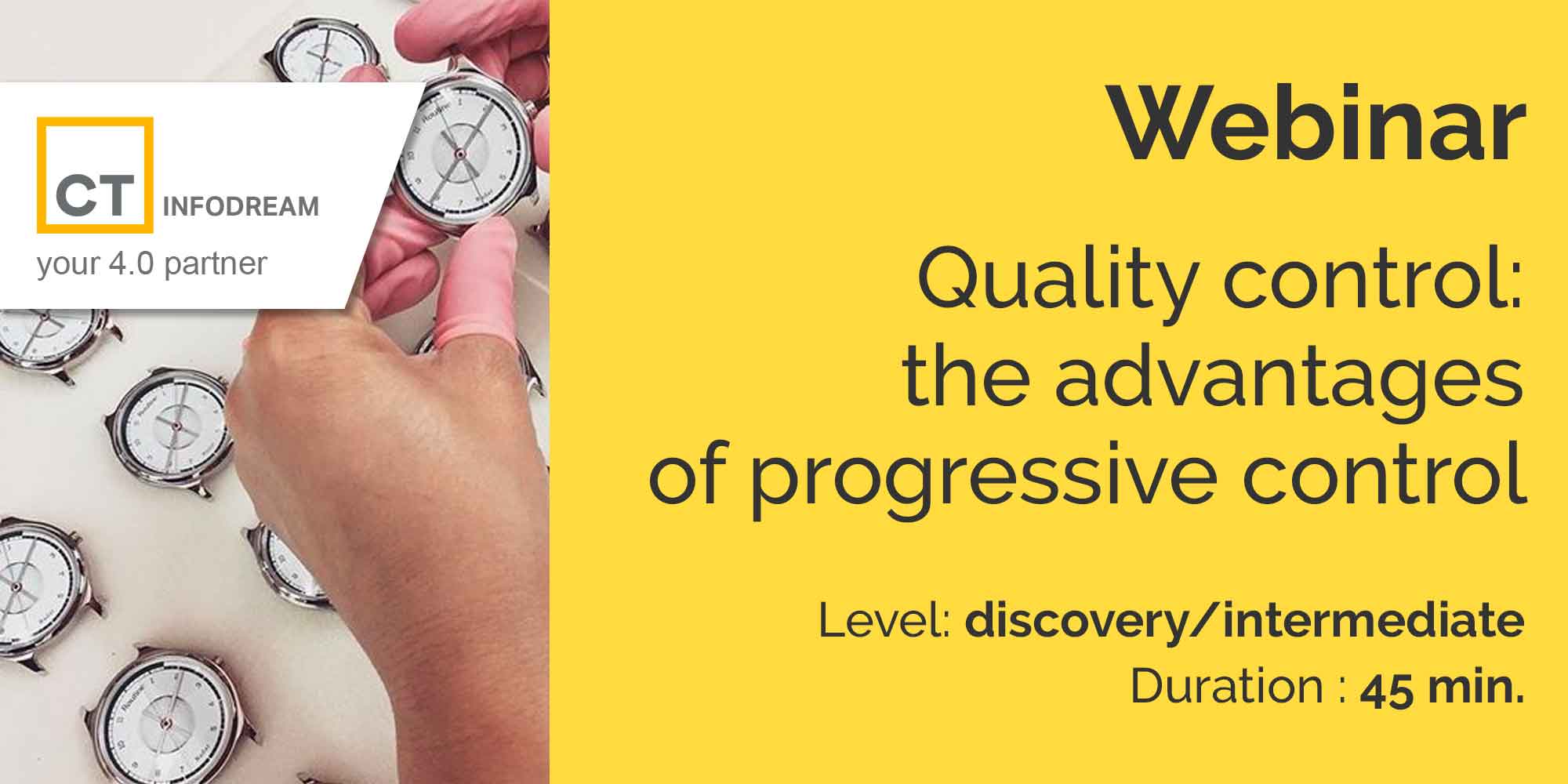 Webinar replay. Quality control: the benefits of progressive control

French speaking.
Target audience: Quality manager, production manager, workshop manager
Would you like to :
Deepen your knowledge of incoming inspection;
Discover progressive inspection to save time on your inspections by limiting the number of parts measured as much as possible, while ensuring the same results.
Webinar description:
After introducing the concept of inspection in industry (incoming inspection, inspection at the start of production, inspection during production, release inspection), we explain what the ISO 2859 and ISO 3951 standards are and how they apply to inspections.
Finally, we develop the notion of progressive inspection, to help you save precious time on your inspections, without neglecting quality.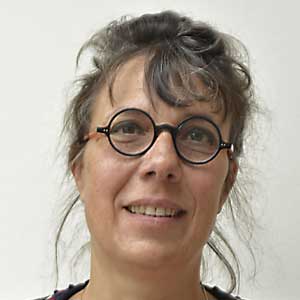 Sylvie Nambotin
Sales Department Leader at Infodream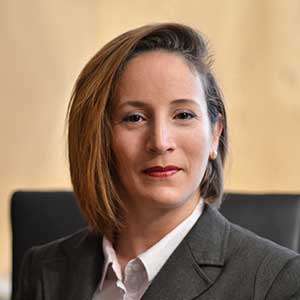 Rachida Benferhat
Distributor of the MES Qual@xy in Maghreb
Replays of Infodream webinars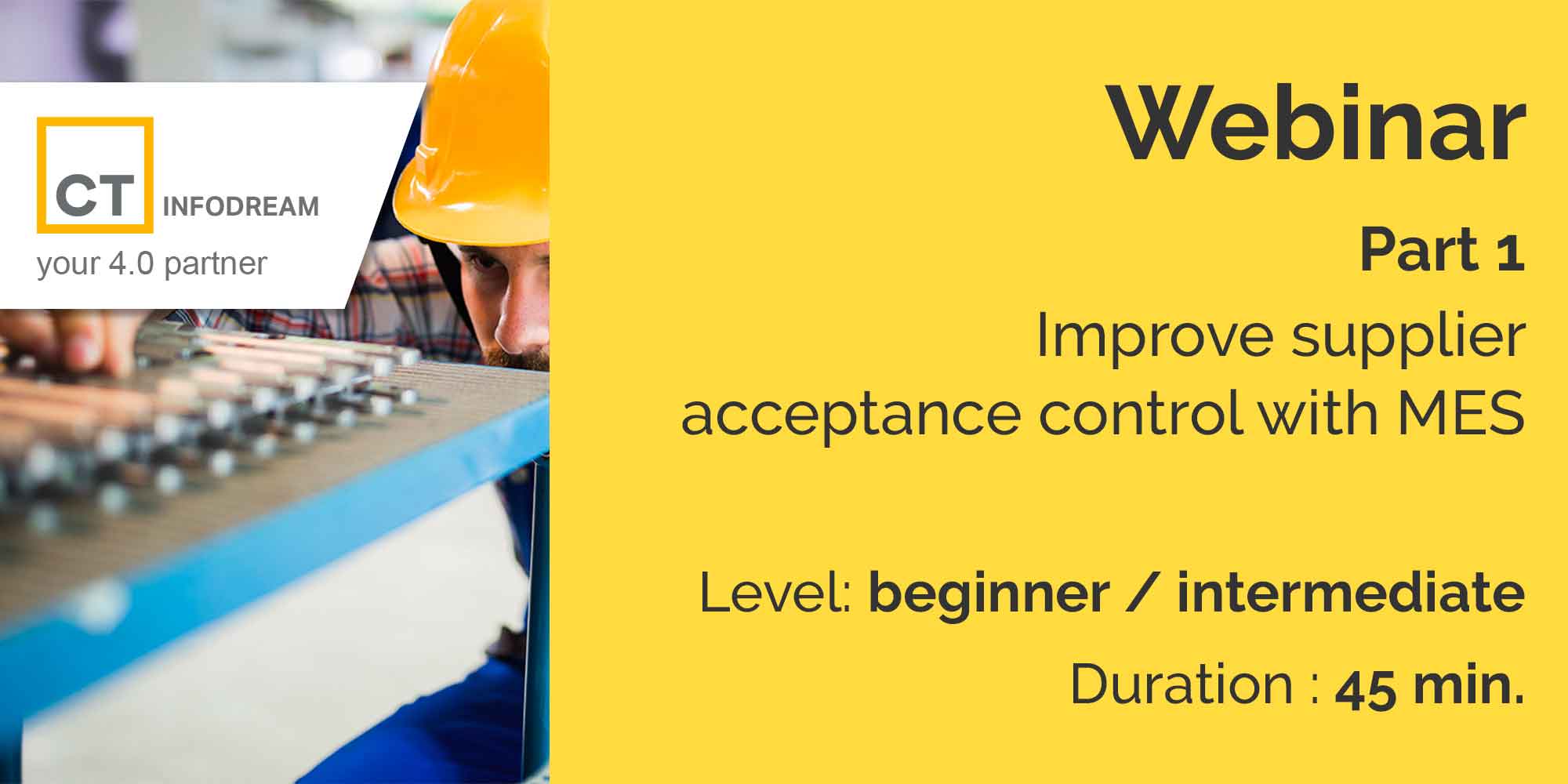 French speaking. Target audience: CEO, buyer, quality manager In this webinar, we explain how you can improve your incoming inspection and secure your production with MES. There is nothing like optimising the quality of incoming batches to guarantee the quality…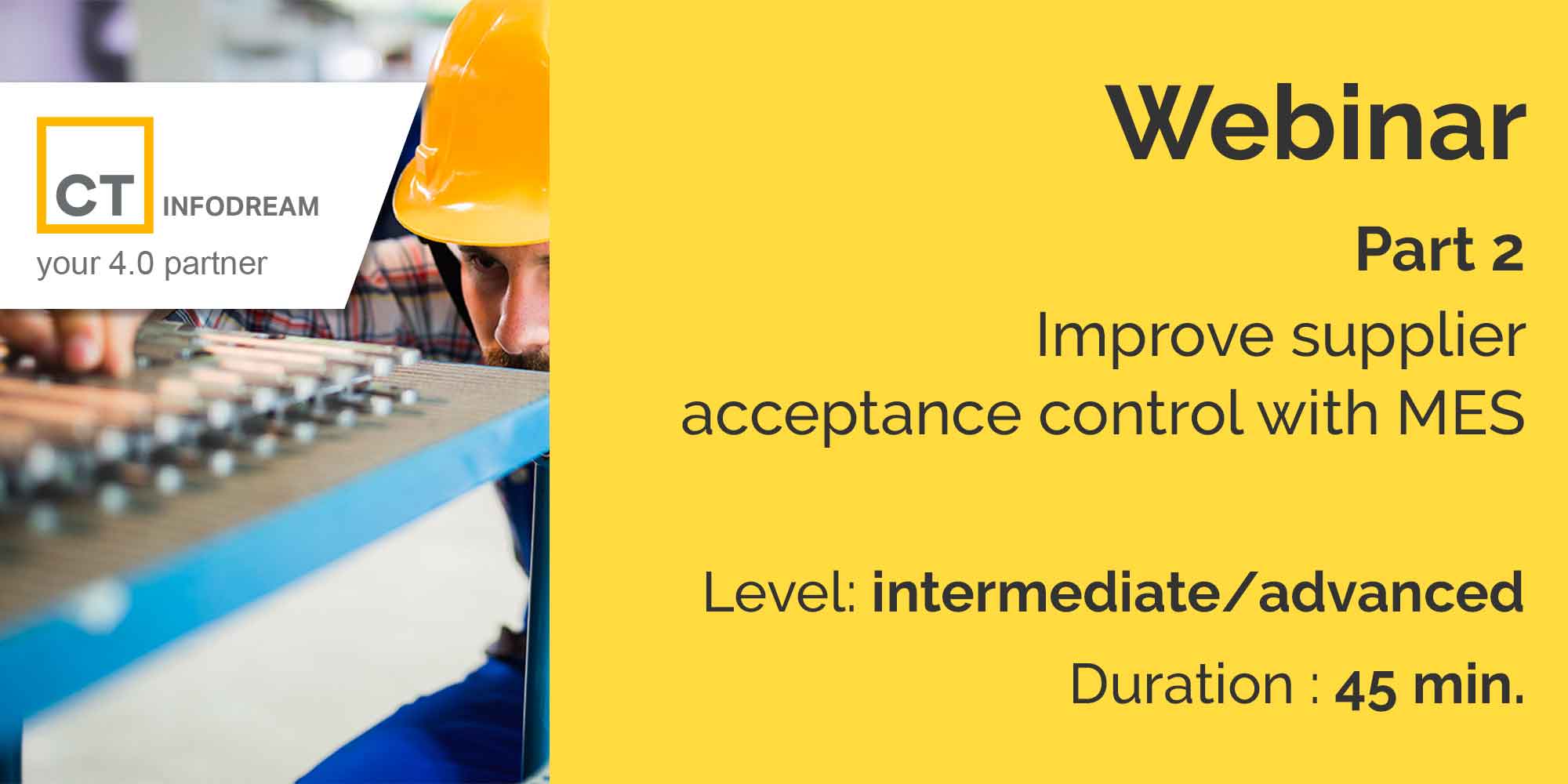 French speaking. Target audience: CEO, buyer, quality manager In this second part, we explain how you can improve your incoming inspection and secure your production with MES. How can you improve your supplier acceptance control and secure your production with…
You might be interested in these articles from our blog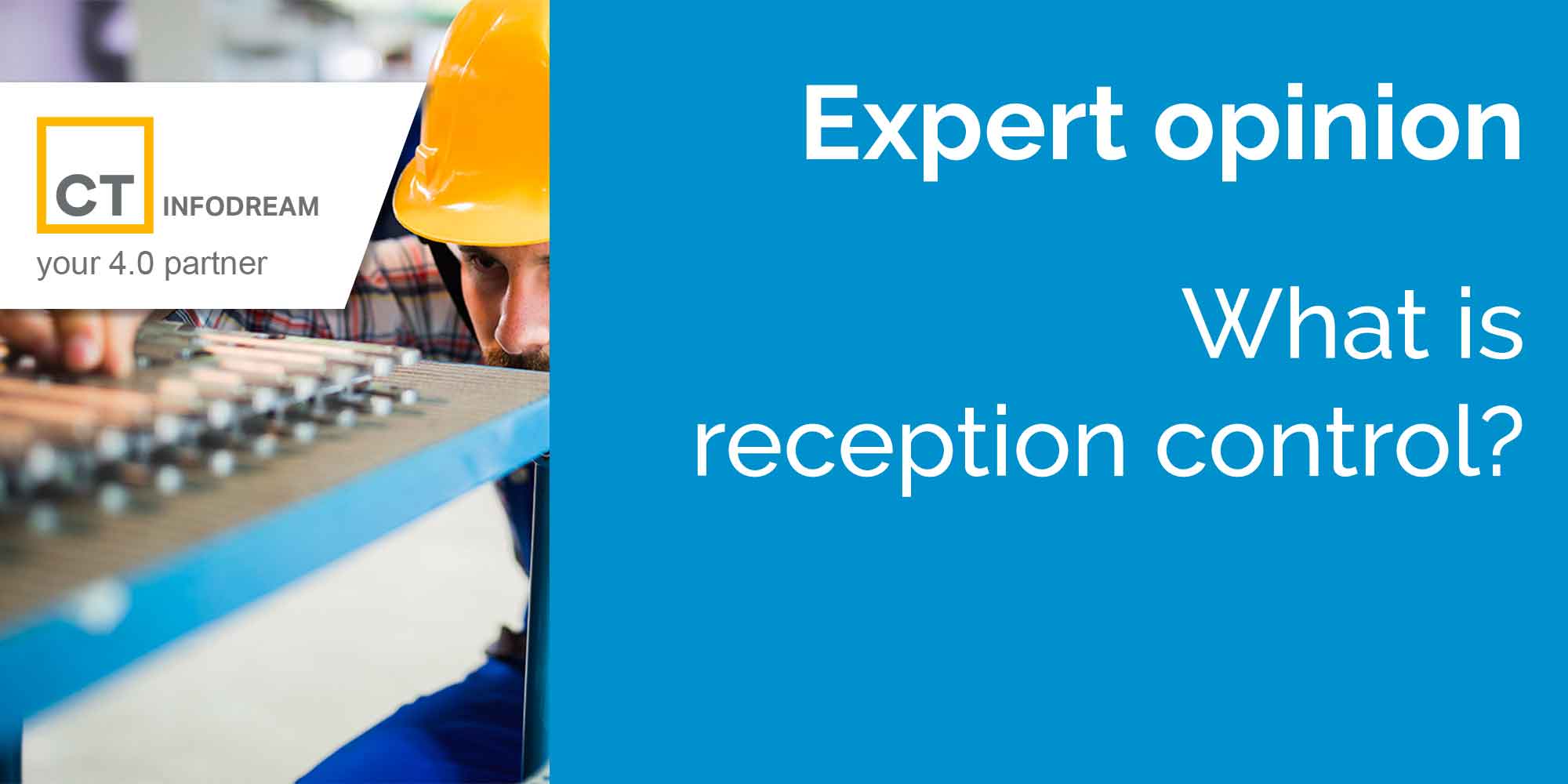 This article explains what incoming quality control is, and how best to use it to gain quality. What is the purpose of the acceptance test? The incoming inspection allows the acceptance or rejection of a batch of parts presented by…